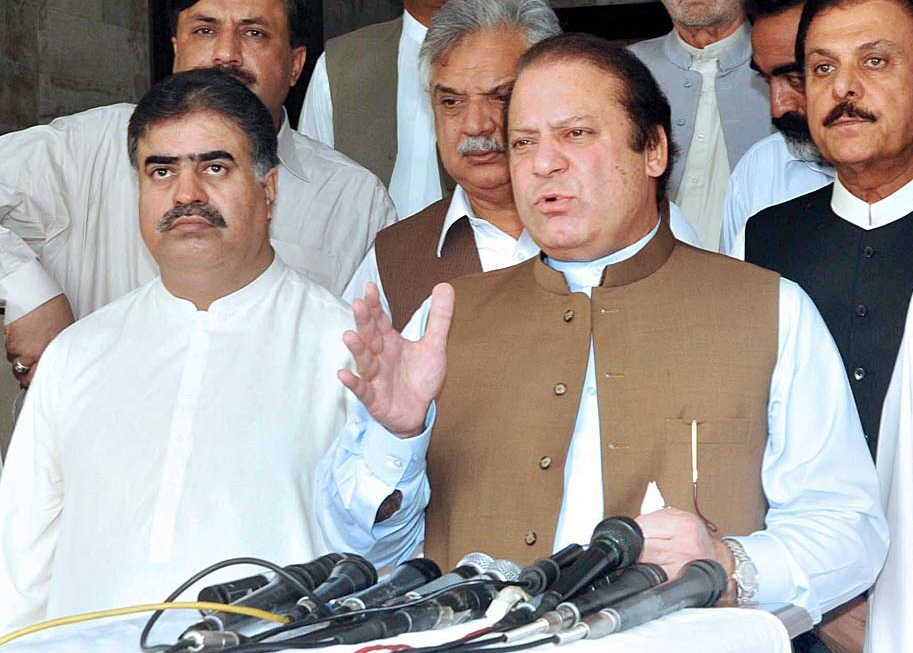 ---
ISLAMABAD: Balochistan National Party-Mengal (BNP-M) has urged Prime Minister Nawaz Sharif to take the political leadership of the province into confidence over Panama leaks issue.

"The prime minister is still in a position to muster support from the smaller provinces, particularly from Balochistan, in the best interest of democracy," BNP-M Vice President Sajid Tareen Advocate said while speaking to The Express Tribune.

Panama leaks probe: Opposition ramps up pressure on govt

"The smaller provinces have the suffered most during military regimes in the country," he added.

Tareen went on to say that his party is deeply concerned over the prevailing political crisis as it threatens to derail the entire democratic process in the country.

Panama Papers, a trove of documents leaked from the archives of a Panama-based law firm, has named Prime Minister Nawaz Sharif's three children among over 200 Pakistanis for owning offshore companies.

BNP-M, one of the opposition parties in the Balochistan Assembly, has a soft attitude towards the Nawaz-led government.

The party's chief Sardar Akhtar Mengal had refused to take part in Pakistan Tehreek-e-Insaf's (PTI) dharna in Islamabad following poll riggings allegations in the general elections of 2013 despite repeated requests by chairman Imran Khan.

Former army chief sees 'foreign conspiracy' behind Panama leaks

"Our party supported Nawaz Sharif in the larger interest of democracy," Tareen said. He expressed suspicion that "Imran Khan was paving the way for anti-democratic forces by staging the dharna." 

"It is unfortunate that the prime minister relies only on a bunch of bureaucrats and family members to govern the affairs of the county," the vice-president said, adding that it was a result of such mistakes that PM Nawaz is now facing so many problems.

"The only solution for the prevailing crisis is to frame the terms of reference (ToRs) for the judicial commission probing Panama Papers revelation with the consultation of the opposition parties," Tareen said.

Panama Leaks: Inquiry should be limited to PM and his family, says Siraj

According to him, the government's unilateral attempt at framing the ToRs has been rejected by the masses.

The BNP-M vice president urged the prime minister to take a swift decision on the issue without unnecessary delays which may cause even more problems for the elected government.