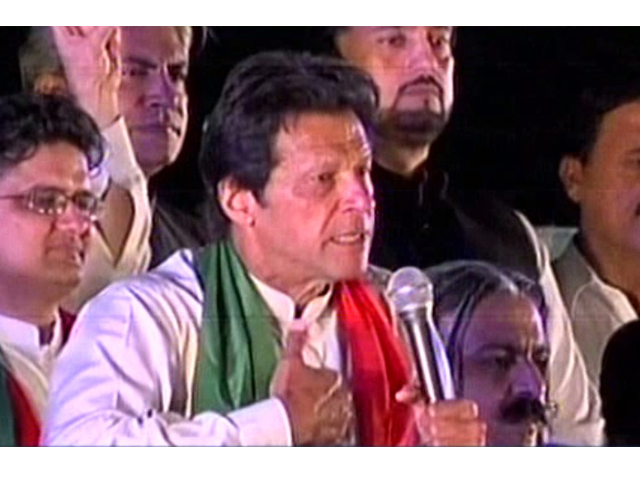 ---
The weekend of April 23-24, 2016 saw something of a stirring in the political ranks. Rallies in Karachi, Islamabad and Lahore by the PTI, the Jamaat-Islami (JI) and the newly formed Pak Sarzameen Party (PSP) all had a core theme of accountability. Primarily accountability relating to the Panama Papers (which it is worth noting entered the world as a criminal hack, not a leak) — and what if any taint may attach to Prime Minister Nawaz Sharif and his extended family. The JI and the PTI made no mention of accountability in their own ranks, and the PSP starting from a political Ground Zero maintained that accountability must start from the grass roots — which nobody is about to argue with but hardly constitutes a policy statement. The PTI has announced a countrywide campaign against corruption to purge the country of dishonest politicians, the JI has announced something similar and the PSP, as yet a party without members of any elected body federal or provincial, is still at the nappies-and-bottle stage politically.

Mass street rallies such as this are the bread-and-butter of politics in Pakistan but they are also a way of looking busy while doing very little. The real work of change in an elected democracy has to be done in the assemblies, in parliament, in the tedious and unglamorous committee work and debates, and it is parliament that has been pushed to the sidelines. Change has to come about via constitutional means, it has to be codified in resolutions and legislation, and the entities of state at federal and provincial levels are the change agents, not street-corner rallies no matter how large or small. Party leaders of the current generation are not parliamentarians. They lead no great debates in any of the Houses, there is no debate worthy of the name and beyond ritualised mudslinging, there is a void at the heart of the democratic experiment. The chronic immaturity that dogs the development of the state overall is played out on parks and squares nationwide. Time to move on Pakistan — or be forever the Peter Pan state that never grows up.

Published in The Express Tribune, April 26th, 2016.

Like Opinion & Editorial on Facebook, follow @ETOpEd on Twitter to receive all updates on all our daily pieces.