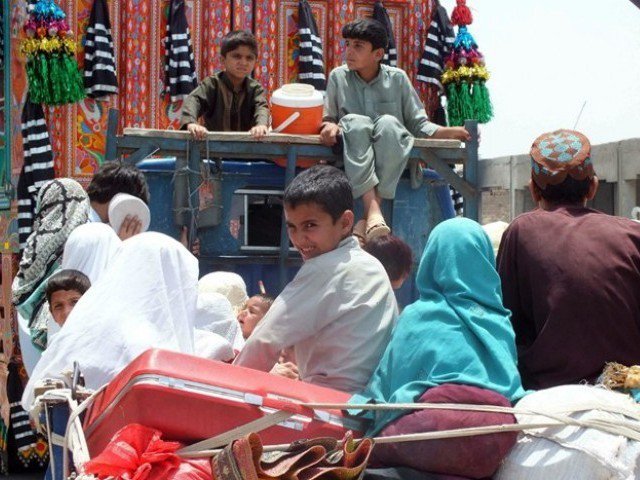 ---
HANGU:



The repatriation of displaced families from Hangu to Lower Orakzai began after seven years on Monday.




The process was carried out under the surveillance of the Orakzai political administration.

Over 200 families who were residing in a camp in Hangu will be sent back to Lower Orakzai during the initial phase.




A sum of Rs10,000 was handed over to each displaced family through a SIM card. Moreover, Rs1,000 has been provided for transport cost and Rs25,000 for resettlement expenses.

Checkpoints have been established in Mita Khan area where IDPs will be checked.

According to the FATA Development Management Authority's Orakzai administration, over 200 families will be sent back to their native villages during the first phase of repatriation.

Meanwhile, the displaced families have expressed their delight on being able to return home and have conveyed their gratitude to the security forces and administration for taking this step.

So far, around 15,553 families have been returned to their homeland.After the military operation started against terrorists in Lower Orakzai and Kurram Orakzai in March 2010, 35000 families migrated to Hangu.

Around 19,500 displaced IDPs were returned from October 1, 2015 till October 17, 2015 while the remaining 15,500 will be returned in this phase.

The repatriation process of the displaced persons will continue till May 5.

Published in The Express Tribune, April 26th,  2016.