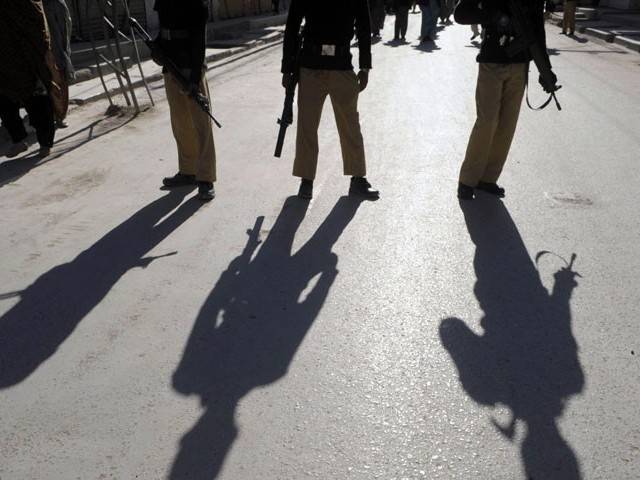 ---
RAWALPINDI: A woman filed on Monday a petition in a local court seeking arrest of four police officials in connection with the murder of her husband.

Magistrate Jahanzeb Aman issued a notice to Inspector Mirza Shafique, a member of the HIU, and asked him to submit a detailed report of the murder case of Haq until April 30.

The woman has made SP Maria Mahmood, DSP Malik Safdar, Inspector Shafique, and Sub Inspector Arif Hussain, all working with the Homicide Investigation Unit (HIU) as respondents.

Earlier, Sabiha Bibi, wife of Abdul Haq, a labourer, alleged that the police arrested her husband on June 6, 2015, falsely implicating him in a robbery case following a burglary at the house of Seth Azam, a local PML-N leader, whose son was killed during the robbery.

She further alleged that the police tortured her husband and shot him dead in a 'fake encounter' on Girja Road on July 3, 2015.

Later, the police informed her that Haq was killed during an encounter.

The woman has said in her plea that Saddar Bairuni Police Station SHO Inspector Yar Muhammad, Assistant Sub-inspectors Raja Ammad, Khalil Bhatti and Jahangir Bhatti killed her husband during custody.

Bibi said that three other men from her family, who had been arrested by the police in connection with the murder case, had also seen Haq in police custody.

She said that the HIU was not ready to arrest the accused and if they were not suspended or arrested, it would be difficult to hold a fair inquiry into the murder case.

Published in The Express Tribune, April 26th, 2016.