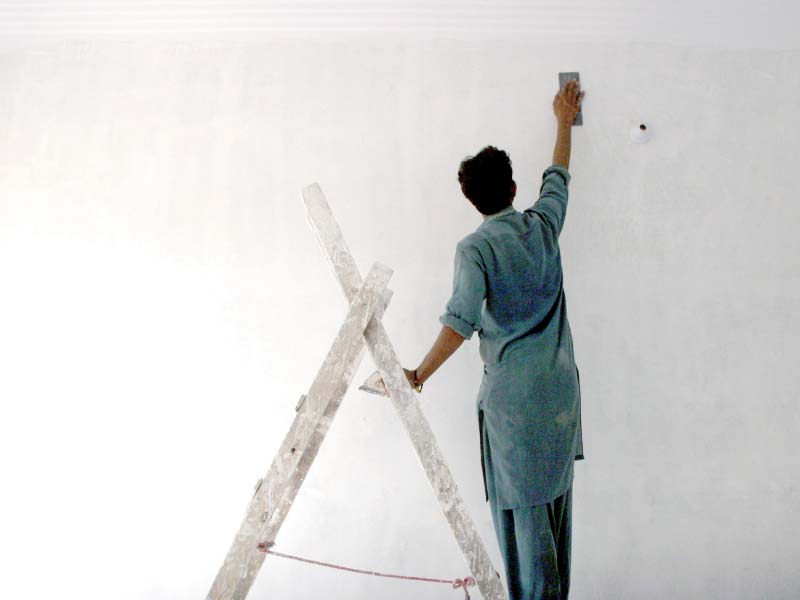 ---
KARACHI: A combined shelter for the elderly and orphans is being constructed in Abbas Town. The project, in its final stages, is a three-storey building with three to five rooms on each floor and has the capacity to house 54 residents, along with attendants and paramedic staff.

"We wanted to construct a place where the elderly and orphans could live in a home-like environment and be happy," said Jafaria Disaster Cell joint secretary Zafar Abbas. "The home will be good to go in a month's time and we will have the Karachi commissioner inaugurate it," he shared.

According to Abbas, it was constructed on an 800 square-yard plot in a matter of three months. A look around the under construction building reveals three rooms on the ground floor, each with an en suite bathroom. Additionally, there is a kitchen and lounge to make the shelter seem like any other home; the ground floor rooms have been designated for male residents only.

The first floor has been designated for elderly women and girls who are above the age of seven. The third floor is for orphans. "The rooms for orphans will be furnished with triple bunk beds, thus they will have a capacity of nine residents in each," Abbas shared. Apart from the absence of kitchen on the orphan's floor, the design of all the floors is the same and the entire building will be centrally air conditioned for the comfort of the residents.

"The food will be cooked on the ground floor for everyone. A separate kitchen, however, has been constructed on each floor for non-meal times," Abbas said, whilst giving a tour of the building.

Talking about the idea of having a home for elderly persons and orphans, he compared the shelter to other shelters in the city providing the same service. "I wouldn't choose a place like that for housing if I was to be in this position," he said. "It has to be a proper home and not a jail."

As per the current plan, only Karachi-based children and elderly persons will be taken in without any religious or ethnic discrimination. This is to avoid unnecessary complications that arise due to runaways and kidnapping cases. Therefore, CNICs will have to be shown as evidence. Other than this, lawyers will also be consulted to deal with legal implications, especially when it comes to the custody of children.

"Two schools have also approached us to educate these children while they are with us," explained Abbas. "The city is full of unwanted children and elderly persons. Look anywhere in parks, on footpaths, in hospital corridors. They are everywhere," he said.

Other shelter homes

Darul Sukun, which is a home to mentally disabled persons, also has a separate old age home wing on MA Jinnah Road. The red brick building houses as many as 70 residents currently, with a 60 to 40 female and male ratio. The home provides both medical and developmental facilities to residents and is a joyous place on Eid and other celebrations.

Along the same lines, the Edhi Old Age Home present in four localities in the city has around 90 residents in three homes for male residents, while as many as 110 elderly women reside in the shelter home in North Karachi.

Published in The Express Tribune, April 26th, 2016.