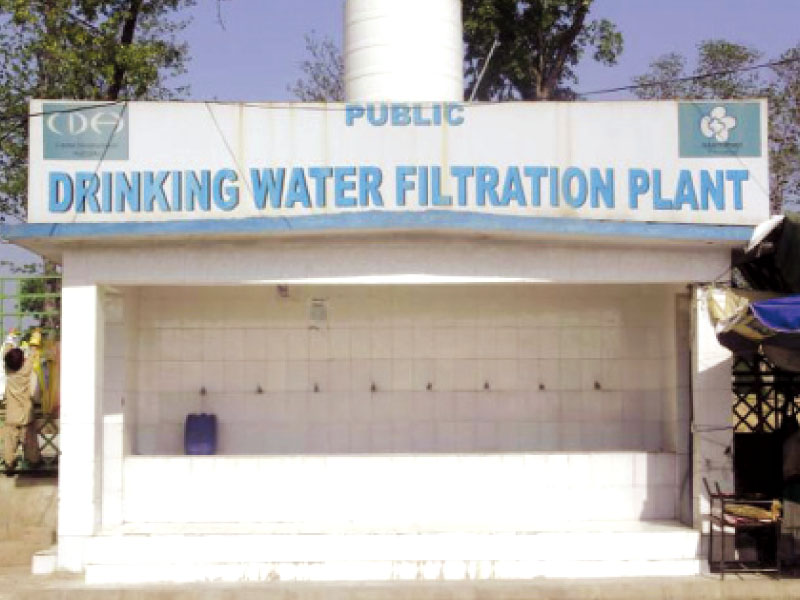 ---
LAHORE: The Punjab Food Authority (PFA) on Monday sealed a water filtration plant and a beverages factory.

PFA's Aziz Bhatti Town food safety officers, led by Operations Director Ayesha Mumtaz, sealed Mustafa Drinking Water plant located in Manawan on Monday.

Crackdown: 3,000 kg adulterated red chili powder seized

Water samples obtained from the plant had turned out to be below standard upon laboratory examination. PFA Ravi Town officials sealed New Jahangir Soda Water, located inside Taxali Gate.

The factory did not have a water filtration plant and the workers failed to produce medical fitness certificates. More than 2,400 bottles were also seized from the factory.

PFA Data Ganj Bakhsh Town food safety officers fined Fazal Sweets over poor cleanliness after flies were found on its food products.

Public health: Substandard milk seized

Nishtar Town officers fined Apna Hotel, located in Chungi Amar Sidhu for using dirty utensils. The restaurant did not have soap for cleaning dishes.

Last week, the PFA had seized 1,000kg of sub-standard chili powder on Tuesday and 2,000 kg on Wednesday.

On Wednesday, PFA officers seized 2,000 kg chili powder mixed with artificial colour, oil and rice flour from Javed Grinding Unit in Akbari Mandi. On Tuesday, PFA Director Ayesha Mumtaz and food safety officers had raided Shabbir Goods Transport Company near Sheranwala Gate and seized a huge quantity of red chili powder mixed with bran and rice flour.

Eliminating adulteration: Funds allocated for new food, drug testing authority

Earlier, PFA officials had sealed Subhan Milk Shop for selling adulterated milk. The authority's Samanabad Town officials sealed Aqua Jewel Water Plant and Sheikh Soda Water for operating business without the requisite licenses.

Published in The Express Tribune, April 26th, 2016.