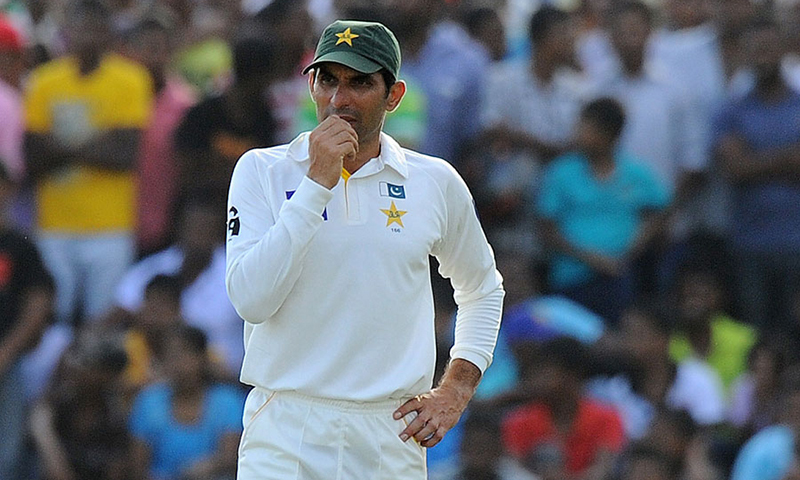 ---
Pakistan captain Misbahul Haq outlined his team's preparation for Brisbane day-night Test against Australia on Monday when he said that his side is hoping to host the West Indies in a similar pink ball contest in October this year.

According to cricket.com.au, the Pakistan Cricket Board (PCB) has sent a proposal to West Indies Cricket Board to play a day-night Test in October, when the West Indies will tour the UAE for two Tests and six limited-over matches.

The day-night Test against West Indies would ensure that Pakistan travel to Australia well-equipped to handle the tricky conditions as they aim to become the first team to defeat Australia in a Test at the Gabba since 1988.

Even if the offer is declined by the West Indies, Misbah confirmed the Pakistan players would be exposed to the pink ball in the Quaid-e-Azam Trophy, with every team likely to play at least one day-night first-class match later this year.

Cricket Australia announce Pakistan, South Africa tour dates

"If you don't have match practice it will become difficult to play at Test level," said Misbah. "It was one of the things discussed in the cricket committee's previous meeting."

He added: "The bowlers are at advantage in the evening session and it becomes very difficult for batsmen under lights. That is one reason the cricketers from other countries are also reluctant to play Tests under lights."

He continued: "One more reason is the lack of match practice with the pink ball. The players have hardly played any cricket under these conditions at the domestic levels. They need more match practice before playing it at international level."

West Indies turn down Pakistan T20 tour

The Test captain said that he was ready to back the concept of day-night Tests as he believes them to be necessary to rejuvenate cricket.

"Although we as players have some concerns about playing under lights, especially the batsmen who have found it difficult to bat in the evening session with the pink ball, I think day-night Test cricket is [needed]," he said.

"There will be excitement among players but at the same time there will be some concerns too because Test cricket is already quite difficult and it will become even more difficult for the batsmen."

Australia to play pink-ball Tests against South Africa, Pakistan - report

Day-night Tests is a good innovation: Ramiz Raja

Misbah's views were backed by former Pakistan cricketer-convert-commentator Ramiz Raja who also supported the idea of hosting day-night Tests in the UAE.

"It is very good innovation and will help Test cricket to increase the audience," said Ramiz. "The crowd is losing interest in Test cricket and I think day-night Tests can bring it back especially in Asia. PCB should look to experiment it in the UAE as the small crowds are a concern in Asia."

Ramiz said people didn't like the idea of T20s first as well. "If you remember people raised concerns about T20 cricket as well but it didn't take long before they accepted the format," he said. "Similarly, it will take some time before we come to terms with the concept of day-night Test cricket."

Even though toppling the current top Test team on home soil will be no easy task for Pakistan, Ramiz said he believes Pakistan's pace attack to hand them a major advantage under lights.

"Pakistan has a good record in Test cricket and have done well lately. Due to their pace attack they will be at advantage playing under the lights," said Ramiz.

For the last three years the final of Quaid-e-Azam Trophy has been held under lights in Karachi, providing Pakistani players with crucial experience in day-night Tests.
COMMENTS
Comments are moderated and generally will be posted if they are on-topic and not abusive.
For more information, please see our Comments FAQ