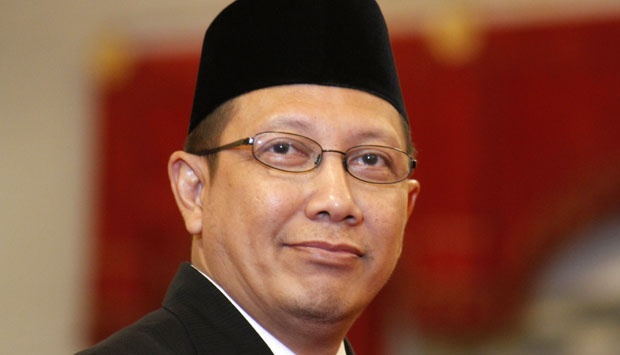 ---
JAKARTA: An Indonesian minister has suggested an unusual reason for the scourge of corruption in the graft-ridden country -- men are just trying to please their greedy wives.

Indonesia has struggled against graft for years, with the country's vast bureaucracy crippled by corruption and leading public figures, from ministers to senior judges, jailed for accepting kickbacks.

Corruption charges: NAB claims to have 'solid evidence' against Dr Asim

But rather than taking aim at the grasping officials themselves, Religious Affairs Minister Lukman Hakim Saifuddin suggested it was greedy wives who were fuelling corruption.

The wives of the elite in Indonesia are well-known for their love of expensive designer clothes and handbags.

"Corruption is often motivated by many things," he was cited as saying in Kompas newspaper, referring to "extraordinary demands" from family members that pushed people to behave unusually.

'Corrupt judicial officers will not be spared'

"My message is not to demand too many material things that are out of the ordinary, that would be an outstanding contribution by women," he added.

His comments were not warmly received, with housewife Viona Syavita saying it was unfair to point the finger solely at women.

"Don't just blame wives, that is really too much," Syavita said.

Saifuddin's predecessor as religious affairs minister, Suryadharma Ali, was jailed for six years for corruption earlier this year. One accusation against him was that he helped relatives skip the long waiting list to go on the pilgrimage to the Muslim holy city of Mecca.

Nawaz Sharif will have to leave, says Imran

Indonesia was ranked 88th out of 168 countries and territories in NGO Transparency International's Corruption Perceptions Index last year. A number one ranking represents the least corrupt.