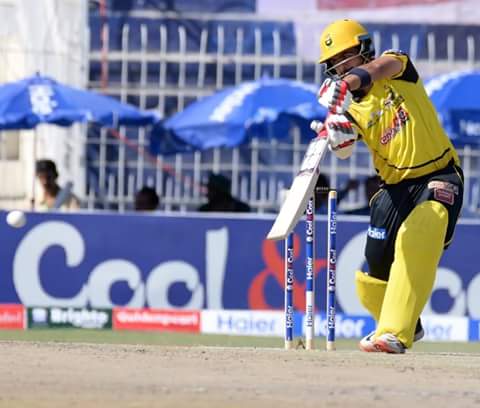 ---
Pakistan batsman Ahmed Shehzad seems to have landed himself in hot water once again.

The opener known for being short-tempered allegedly broke his team's dressing room glass during the ongoing Pakistan Cup in Faisalabad. However, Shehzad dismissed the incident as "purely accidental."

"Whatever happened was purely accidental," Shehzad told The Express Tribune. "I threw the bat in my kit bag which ricocheted and struck the glass."

"The glass didn't break, it just cracked," he added.

Younus Khan facing upto five-match ban after Pakistan Cup walkout

The right-hand batsman scored 79 off 70 balls courtesy 10 boundaries for Khyber-Pakhtunkhwa (K-P) against Balochistan in the sixth match of the tournament.

The opener maintained the incident didn't transpire because of any frustration. "There was no frustration. In fact, I was happy with the way I batted for the team," he said.


"The window break was purely accidental, I threw bat in my kit which ricocheted & struck the glass cracking it": #AhmedShehzad #PakistanCup

— Emmad Hameed (@Emmad81) April 25, 2016


Younus Khan quits Pakistan Cup over umpiring fiasco

K-P were the eventual winners after they scored 246-8 in their 50 overs and the Azhar Ali-led Baluchistan side were able to muster up only 172 all-out in 45.1 overs.


Here is the aggressive captaincy of Ahmed Shehzad in his first match as captain. pic.twitter.com/PneqlHMQtw

— Shahzaib Ali 🇵🇰 (@DSBcricket) April 24, 2016


This was Shehzad's first match as captain of the K-P side after Test veteran Younus Khan walked away from the tournament after a disagreement with umpires and officials.

https://www.youtube.com/watch?v=VO7BUASv-eA