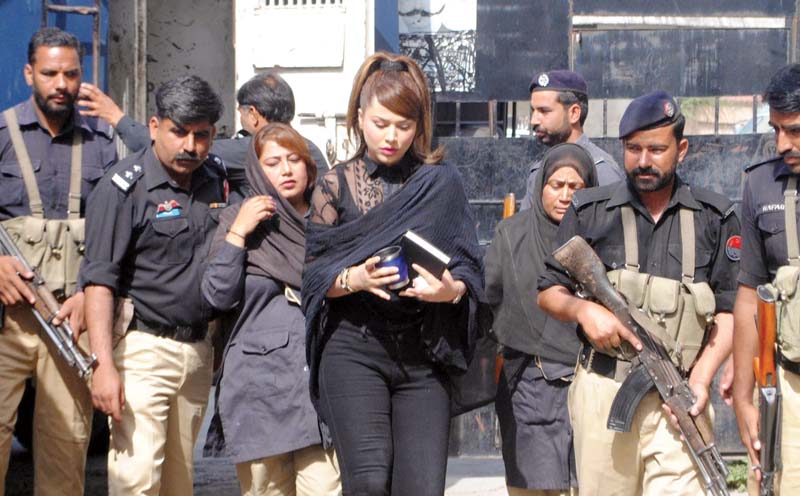 ---
ISLAMABAD: The Supreme Court on Monday dismissed supermodel Ayyan Ali's contempt of court plea against the government for not removing her name from the exit control list (ECL).

While disposing the model's petition against the government for not removing her name from the ECL, the apex court asked Ayyan to approach SHC to redress her grievances. The top court maintained it has already issued a verdict as it upheld Sindh High Court's (SHC) order to remove her name on April 13.

Stopped from flying to Dubai, Ayyan moves SC

A three-judge bench headed by Justice Ejaz Afzal Khan expressed that the high court would announce its decision on the respective case as early as possible.

Earlier, sources said the interior ministry has told Ayyan that it will not be in a position to remove her name from the ECL until Interior Minister Chaudhry Nisar Ali Khan gives out the instruction.

SC orders Ayyan's name to be removed from ECL

Ayyan's counsel Chaudhry Akhtar Ali, in his application to the interior ministry, maintained that his client's name was should be removed from the ECL as she has to go to Dubai for a recording and photo session as per an agreement which required her to be present over there.

"[In case she does not reach Dubai] she will have to pay $10 million to the company and other legal action will also follow," he said, adding that his client would move the SC for initiating a contempt case if the orders were not passed with regard to the removal of her name.