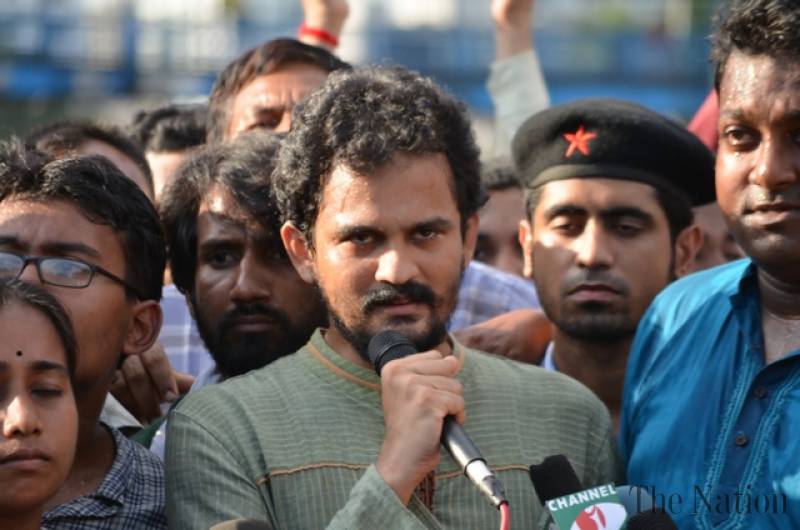 ---
DHAKA: Bangladesh's best-known blogger said Monday he has become the latest secular activist threatened with murder, a warning which he suspected was linked to his recent scathing criticism of the government.

On Saturday an English professor was hacked to death by suspected Islamist militants, the latest in a series of murders of secular bloggers and liberal activists since last year that has left Bangladesh reeling.

Bangladesh police arrest student over professor's murder: official

Blogger Imran Sarker, who led major protests by secular activists in 2013 against Islamist leaders, said he had received a phone call on Sunday warning that he would be killed "very soon".

But Sarker claimed the threat was probably connected to his opposition to the government's alleged crackdown on dissent, rather than the offence he caused to Islamic extremists.

"A male voice called me Sunday evening and said I will be murdered very soon. He hung up as soon as I asked him where they would kill me," the 33-year-old told AFP.

Sarker, who heads a network of Bangladesh bloggers and online activists, said "influential ruling party leaders have been openly threatening me" although it was the first time he had received an anonymous phone call.

Bangladesh professor hacked to death in 'Islamist' attack

Dhaka Metropolitan Police spokesperson Maruf Hossain Sorder said the threat would only be investigated if Sarker filed a formal complaint. But the blogger said he did not plan to approach police because it would be "no use".

A senior official of the ruling Awami League party refused to comment.

Sarker, who has nearly one million friends on his Facebook page, led the 2013 protests against Islamist leaders accused of war crimes, prompting authorities to fast-track their trials.

The protests against Islamists accused of atrocities during Bangladesh's 1971 battle for independence were staged with the tacit support of Prime Minister Sheikh Hasina's party.

Bangladesh workers demand justice after Rana Plaza disaster

But this month Sarker joined rights groups in criticising the arrest of an elderly pro-opposition editor over an alleged plot to kidnap and murder Hasina's son Sajeeb Wazed.

Sarker called for an end to "dirty political tactics to crack down on dissent", prompting a furious reaction from Wazed who branded the blogger an "opportunist and a liar".

Sarker has also recently launched protests against a perceived breakdown in law and order, the murders of the bloggers and minorities and an embarrassing $81-million heist at the central bank.