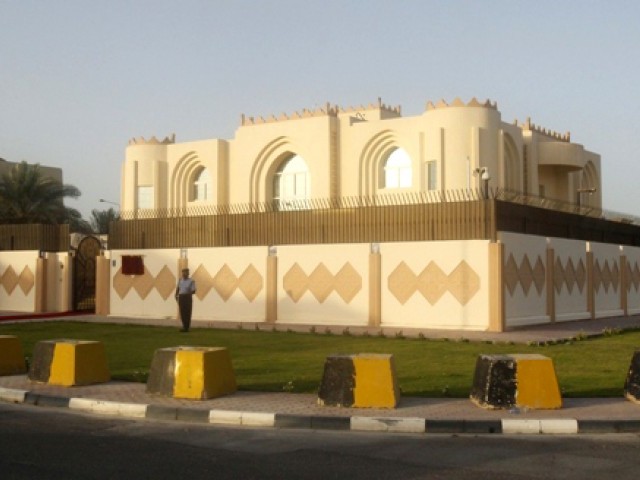 ---
ISLAMABAD: A three-member delegation of the Afghan Taliban has arrived in Islamabad to discuss possibility of negotiations with the Afghan government, sources privy to the development said on Monday.

The source, however, did not confirm if the three-member team of the Qatar-based Taliban political office will be meeting with representatives of the Afghan government.

The delegation includes Maulvi Shahabuddin Dilawar, a former diplomat in Islamabad and Jan Muhammad Madni, who has served as Afghan ambassador to UAE during the Taliban.

Pakistan had hosted the first face-to-face meeting between the Taliban and the Afghan government in July last year near Islamabad. The talks – dubbed as Murree Peace Process – broke down after the death of Mullah Omar was confirmed in late July.

Will no longer seek Pakistan's help in peace talks: Afghan president

The Afghan Taliban have not officially said anything about the visit.

The arrival of Taliban's political representatives coincide with Afghan President Ashraf Ghani's remarks in which he urged the Pakistani government to take military action against the Taliban and hand them over to Kabul so that they may be tried in Sharia courts.

The Afghan president on Monday said Kabul no more wants Islamabad to bring the Taliban to the negotiation table.

The Taliban had refused to take part in the negotiations last month under the quadrilateral group of Pakistan, Afghanistan, China and the United States.

Pakistan hopes to broker Taliban-Kabul talks this month

Sources said Taliban and other friendly countries kept on continuing efforts to encourage the Taliban to join the peace talks. "It is a major development that the Taliban have arrived in Islamabad to discuss options for the negotiations," a source said.

Some sources earlier stated a meeting of the Taliban and Afghan government was scheduled to be held in Islamabad on April 27.