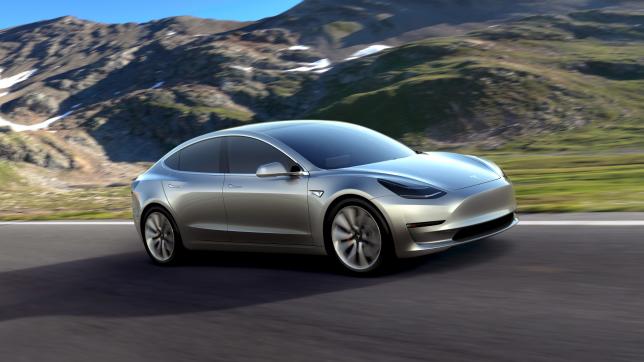 ---
BEIJING: Global car makers gathered in Beijing on Monday to show off their wares as competition intensifies and growth slows in the world's biggest auto market, with the key SUV and new energy vehicle sectors the focus of attention.

Total auto sales in China reached 24.6 million last year, making it a crucial market for foreign manufacturers as well as domestic brands, but that represented growth of just 4.7 per cent, down from 6.9 per cent in 2014, data from industry group China Association of Automobile Manufacturers (CAAM) showed.

China could electrify global rechargeable car market

"It is slowing down," Ford China chairman and CEO John Lawler told reporters. "The market is really acting more and more like a mature market rather than an emerging market."

"It is part of a more competitive environment."

German manufacturer Audi has an enviable brand position in China and has long been seen as a marque to aspire to by consumers, but it too is feeling the pressure.

"For sure, our competitors are trying to grab market shares from us, and some are successful," said Joachim Wedler, president of Audi China. "This is business, we have to struggle and fight."

Pricing was "getting tougher, this is obvious" he said.

China's GDP growth slowed to 6.9 per cent last year, its lowest for a quarter of a century, and worries over its outlook have roiled stock markets worldwide.

But sales of sports utility vehicles (SUVs) and electric and hybrid cars have boomed, far outperforming other types of autos.

SUV sales surged 52.4 per cent in 2015 while shipments of electric and hybrid cars -- grouped together as "new energy" -- more than quadrupled, CAAM figures showed.

Chinese firms accelerate in race toward driverless future

Sales of Chinese brand SUVs -- most of them much cheaper than foreign models -- rose 82.8 per cent year on year, giving them the majority of the market in the sector.

Car ownership penetration remains below 30 per cent of households in the world's most populous country, pointed out Hiroji Onishi, Toyota China head. "Compared to home appliances and mobile phones, this is still a very low rate, so the car market is still a market for the future," he said.

"We can say that China is still in the midst of motorisation."
COMMENTS
Comments are moderated and generally will be posted if they are on-topic and not abusive.
For more information, please see our Comments FAQ