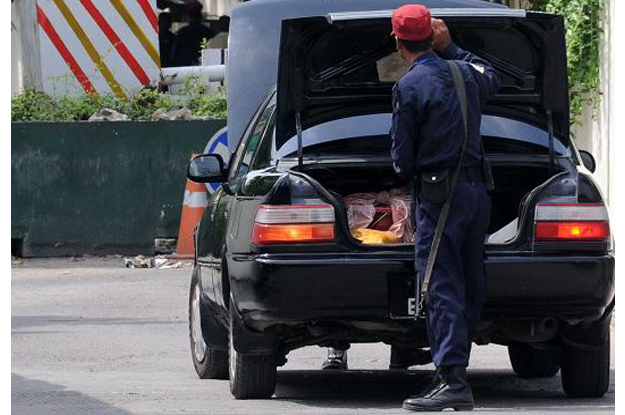 ---
ISLAMABAD: In an effort to ensure quality service and streamline the affairs of private security companies in the Islamabad Capital Territory (ICT), the interior ministry has introduced several measures some of which have proved to be quite effective.

Proper training of security guards from the approved institutes of the interior ministry, implementation of minimum wages for the guards and few other grey areas need the attention of the authority concerned to implement the rules in this regard.

To improve the performance of the private security companies operating in the ICT, the ministry has introduced a pro forma under which they have to provide some basic information about their functioning to the administration of the ICT.

Under this pro forma the private company of security guards will provide date since when the company is operational in the ICT besides mentioning the status of the operating license.

The company is also required to give details of the total number of security guards it employs and mention its office in Islamabad.

It is also mandatory for the companies to give details whether they have strong rooms and a mechanism in place for depositing arms.

Additionally, the companies are also bound to state the mechanism of compensation of security guards in case of injury or death on duty, besides stating the security clearance of the security guards by the police. The security companies also need to certify whether the minimum monthly salary announced by the federal government under Minimum Wages Act is being implemented in ICT.  The private security companies are not authorised to execute contract or sell the company to any foreign security company or group. They are also bound not to deploy any untrained guard in the capital.

A checklist for processing the cases of renewal of licences of private security companies' functioning was introduced in Islamabad a couple of months ago.

The private security companies functioning in the ICT need to ensure the training of security guards from Police Line headquarters or Security Division, Islamabad, and from some other institutes.

According to the list available with The Express Tribune, 168 private security companies are currently working in the capital.

Published in The Express Tribune, April 25th,  2016.
COMMENTS
Comments are moderated and generally will be posted if they are on-topic and not abusive.
For more information, please see our Comments FAQ