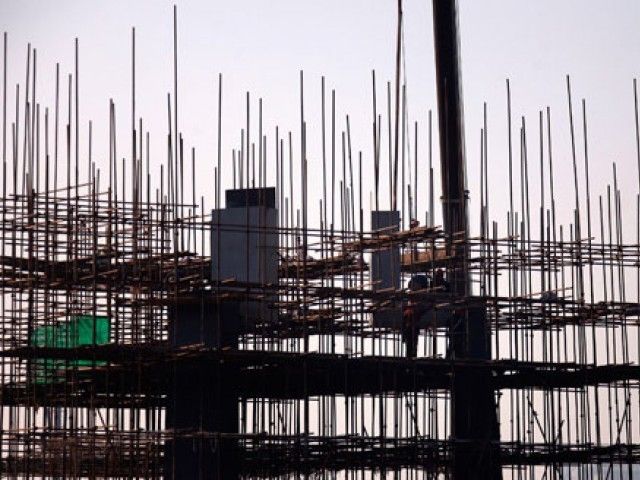 ---
ISLAMABAD:



Pakistan is facing a shortage of 275,000 houses for government employees due to a more than 20-year-old ban imposed on such constructions.




According to a survey conducted by the Ministry for Housing and Works on the basis of data from 1998 census, the annual demand of houses for government employees is 0.57 million housing units whereas 0.30 million government residences are available; hence a shortfall of 270,000 houses.




"No new residential house or flat has been constructed for government employees due to a ban by federal cabinet since March 1995," Federal Minister for Housing and Works Akram Khan Durrani told the Senate on Friday.

Durrani also conveyed his ministry's exasperation over the federal cabinet's continuous deferring of release funds for several mega projects, including the Prime Minister's Apna Ghar Housing Scheme, announced by the government, right after coming to power in 2013

The scheme includes construction of 500,000 houses for people belonging to low-income group. However, the plan has yet to see the light of day as for over nine months the ministry has been waiting for the approval of a summary sent to the prime minister.  The ministry has sought Rs5 billion from the government to purchase lands in major cities of the country.

Interestingly, only last month the National Assembly's Committee on Housing set aside with consensus objection of a 2003-2004 audit report about a housing scheme that was started in 1987 but failed to complete due to lack of funding and flawed infrastructure.

The ruling PML-N during its second tenure in 1996 also launched a 'Mera Ghar Scheme' – the biggest public sector housing scheme involving an expenditure of billions of rupees – but the scheme failed to materialise.

Illegal allotments

Last month, the ministry officials told a standing committee that Estate Office has no record of the allottees of at least 2,880 government houses only in Islamabad.

Last year, almost all records of the Estate Office were gutted in a fire. The office distributed 17,709 forms among occupants of government houses to recollect the data. But as of January 1, 2016, it could collect data of only 14,829 houses.

The committee was also informed that 515 houses were still illegally occupied by retired employees of various departments while another 949 occupants were not paying rent to the Estate Office.

To look into the matter of houses illegally occupied, Prime Minister Nawaz Sharif recently announced a committee headed by Cabinet Division's former secretary Raja Hasan.

However, the ministry has also finalised a report of its own on such illegally occupied houses. The details have yet to be revealed but hundreds of houses have been found rented out by the actual allottees – a practice which is illegal and liable for punishment.

Published in The Express Tribune, April 25th,  2016.