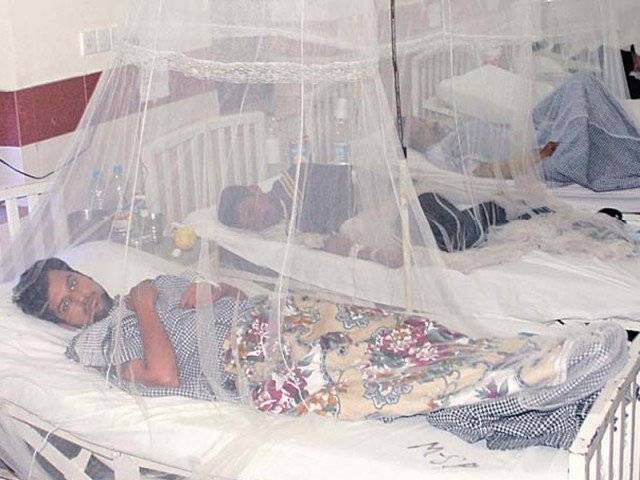 ---
LAHORE:



At least 25 people from across the province were admitted to three major hospitals in the city over the last week with symptoms similar to those of dengue fever.




Of these, 10 were admitted to the Lahore General Hospital, nine to Jinnah Hospital and six to Mayo Hospital.

Doctors at these hospitals said the patients had come from various districts. Those from Lahore had come from neighbourhoods along Multan Road near Yateem Khana Chowk, in Shahdara area and a slum settlement in Johar Town.

Doctors said blood samples taken from the patients had been sent to Islamabad for medical examination.

Symptoms, treatment

Dr Farhan Gohar, an office bearer of the Young Doctors Association (YDA), says there is no specific treatment for dengue fever."Adequate fluid intake and complete bed rest are important for quick recovery."

He says symptoms of the disease include fever, severe headaches, body aches, joint pain, loss of appetite, nausea and skin rash. He suggests that people with these symptoms should immediately see a physician and get their blood samples examined from a certified laboratory.

He says public campaigns to raise awareness about the disease and to eliminate mosquito breeding sites were important but people also needed to act in their individual capacity by ensuring good hygiene at their homes.

He says dengue fever is now classified into two types: fever with warning signs and fever without warning signs. Abdominal pain, persistent vomiting and fluid accumulation are some of the warning signs associated with the disease, he adds.

'Government needs to do more'

In its drive against dengue fever, the Health Department has established union-council level committees and mobiles teams to oversee spray campaigns for elimination of dengue larvae breeding sites as well as campaigns to raise awareness on prevention and treatment of the disease. However, experts believe that the government needs to do more to eliminate the virus altogether. Dr AslamKhan, a professor at the human genetics department at the University of Health and Sciences (UHS), stresses the need to set up laboratories equipped with facilities to conduct extensive research on dengue mosquitos' breeding habits.

He says public spending on research on communicable diseases was not commensurate with their impact on public health. "The government has set up state-of-the-art laboratories for research on heart diseases. Unfortunately it has not paid a lot attention to research on dengue mosquitoes," he says.

Khan urges the public to take precaution at around dawn and evening-fall, and during humid conditions. These times of the day, and weather conditions,are when dengue mosquitosare most likely to bite people.

Rafique hopes situation will remain under control

Adviser to the Chief Minister on Health Khawaja Salman Rafique said authorities concerned were fully cognisant of their responsibilities and were earnestly performing the tasks assigned to them in connection with the anti-dengue campaign. He said he hoped the situation would remain under control this year.

He said collaborative efforts by the government and the civil society were needed to eliminate the disease.

Rafique said allocation of funds for research on mosquito breeding habits would be taken into consideration.

Published in The Express Tribune, April 25th,  2016.