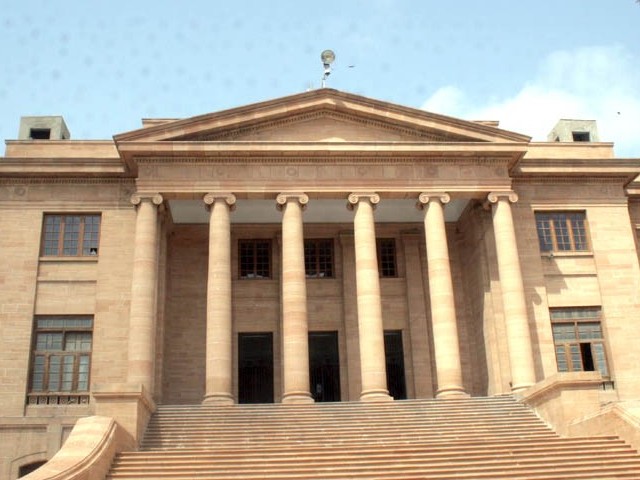 ---
KARACHI:



Shortage of staff, both doctors and paramedical, unavailability of medicines and lack of incinerators to properly dispose of hazardous medical waste are some of the major deficiencies in public health facilities in the five districts of the metropolis.




This was disclosed in reports based on inspections by judicial officers of the Sindh High Court (SHC) of health facilities run by both provincial and local governments. Accepting a petition regarding the establishment of the Sindh Healthcare Commission in November last year, the SHC had ordered province-wide inspections to ensure availability of medicines and staff, and take action against absent employees.

Complying with court directives, district and sessions judges of the city conducted surprise inspections of health facilities in their jurisdictions along with deputy commissioners.




All the deputy commissioners, except that of Malir, recently submitted their reports to the court.

South

The district's inspection revealed that the overall position of Civil Hospital, Karachi (CHK) and Jinnah Postgraduate Medical Centre (JPMC) was satisfactory, keeping in view the quantum of patients.

The waste disposal system at JPMC also seemed functional, and also caters to needs of adjoining hospitals, according to the JPMC executive director. "The disposal of waste in CHK is carried out by a private contractor," stated the report.

Teams found a shortage of paramedical staff and medicines at Rafique Shaheed Hospital, Sobhraj Maternity Home, Government Dispensary Upper Gizri, Edulji Dinshaw dispensary and government dispensary at Hijrat Colony.

Rafique Shaheed Hospital also lacked a waste disposal facility. The Edulji Dinshaw and Hijrat Colony dispensaries are both in dilapidated condition, the report stated.

Korangi  

The 400-bed Sindh Government Hospital Korangi No. 5 is the biggest government health facility in Landhi. The report found that while an incinerator plant [for waste disposal] was available, it is not up to the mark.

The Landhi Medical Complex run by the Karachi Metropolitan Corporation (KMC) could handle all emergencies, except medico-legal procedures, while it also lacked medicines. Moreover, it was found that medical waste from the facility and the Sindh government's Urban Health Center in Landhi was disposed of manually — a dangerous practice.

The medical superintendent of Sindh Government Hospital Saudabad requested for security at the main entrance, which was conveyed to the relevant police authorities, according to the report.

The inspection concluded that 13 dispensaries, mother-child health care centres and basic health units in the area lack medicines and paramedical equipment.

Central

During inspections, it was disclosed that the KMC-run Abbasi Shaheed Hospital - the third largest public health facility in the city - faced a 30% shortage of medical, paramedical staff and medicines due to paucity of funds. It was also revealed that the incinerator is dysfunctional and medical waste was being managed by the janitorial service.

Sindh Government Children Hospital North Nazimabad faces a 70% shortage of medical and paramedical staff while hospital waste is being burnt under the supervision of a senior pediatric through an incinerator, the report said.

Sindh Government Hospital New Karachi also has a working incinerator, but faces 30% shortage of medical and paramedical staff.

The KMC-run Karachi Institute of Heart Disease has no proper waste disposal management due to unavailability of an incinerator, and faces 30% shortage of medical and paramedical staff.

Similarly, there is a 25% shortage of medical and paramedical staff at Sindh Government Hospital Liaquatabad No. 10.

West

During, it was found that the 50-bed Mansoor Nagar Hospital has an average intake of 400 patients daily at its out-patient department (OPD), but lacks an emergency unit.

The 50-bed KMC Maternity Home in Orangi does not have an operation theatre and laboratory, in addition to the unavailability of a gynaecologist.

Similarly, Banaras Hospital's child health unit has no pediatrician.

In Baldia, the rural health centre (RHC) with an average OPD intake of 200-250 patients daily has no trauma centre, medicines and laboratory equipment.

In Gadap, the Manghopir RHC's emergency unit is non-existent, while medicines are also not available.

During inspections in SITE, it was disclosed that the Valika Hospital is "mismanaged" and "underutilised".

In the same neighbourhood, Hasrat Mohani Maternity Home was operating with the 'lowest' standards. In Keamari town, the RHC had an average OPD intake of 100-150 patients daily, but lacked treatment facilities and separate pediatrics and gynae units.  No emergency unit exists at the Shershah RHC nor were medicines available, said the report.

East

Inspectors submitted that seven dispensaries, mother and child health centres, urban and basic health units in Mehmoodabad, Lines Area, Muslimabad and other areas in the district had sufficient staff, medicines and other required facilities.

Published in The Express Tribune, April 25th,  2016.