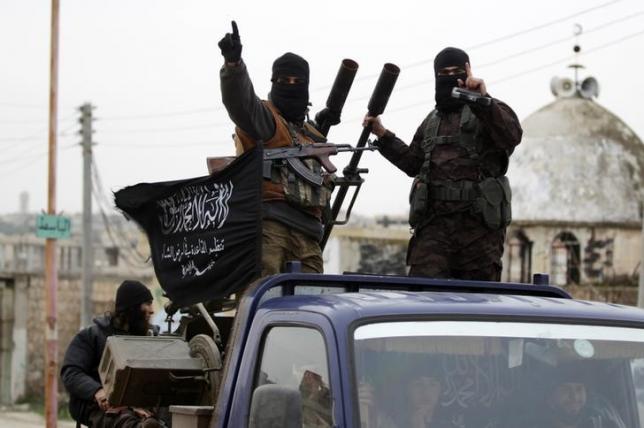 ---
ADEN: A Saudi-led coalition carried out air strikes on the al Qaeda-held port of Mukalla in southern Yemen on Sunday, killing at least ten militants, medical sources and residents said, part of an offensive to recapture the city.

Mukalla, a shipping hub and provincial capital, is a stronghold of the powerful al Qaeda in the Arabian Peninsula (AQAP) which has taken advantage of Yemen's year-long civil war to win control over parts of the south and east.

Yemen launches southern operation against al Qaeda militants

Residents said air strikes hit a building that AQAP was using as its headquarters, as well as gatherings of the group elsewhere in Mukalla. A Yemeni military source said the air strikes were being coordinated with troops on the ground.

In recent days, residents and local officials have reported preparations for a pro-government ground offensive on Mukalla. It comes as Yemen's government meets with the Iran-backed Houthi rebels in Kuwait to try to find a solution to a conflict which has killed more than 6,200 people and divided up control of the country.

Saudi Arabia and its mostly Arab coalition has carried out air strikes in Yemen for the past year to support the government of President Abd-Rabbu Mansour Hadi against the Houthis.

Yemen peace talks set to resume later Friday

Although the main war is being fought between the Houthis and the Yemeni government backed by coalition air strikes, the military and local fighters have also been battling AQAP, which is also subject to US drone strikes.

On Saturday, government forces battled al Qaeda at al-Koud near Zinjibar, another southern city considered an al Qaeda stronghold, while an air strike from a drone killed two suspected al Qaeda fighters south of the city of Marib.

The Houthis control the capital Sanaa while the Saudi-backed administration of Hadi has tried to re-establish itself in the southern port city of Aden.