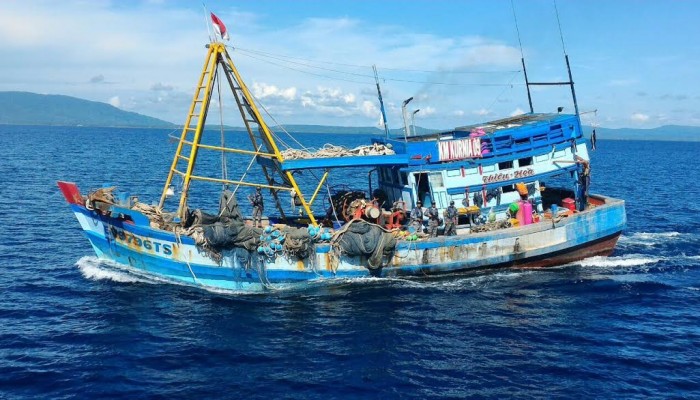 ---
JAKARTA: Indonesian warships have detained a Chinese trawler allegedly operating illegally in Indonesian waters, just weeks after a confrontation between vessels from the two countries caused tensions, the navy said Sunday.

Protecting our marine life

The trawler was intercepted by two navy ships on Friday after receiving information that a ship wanted by Interpol in Argentina had been spotted in Aceh, in the northwest of Sumatra, navy spokesman Edi Sucipto told AFP.

The boat has been taken to a naval base in Belawan, North Sumatra for investigation.

"We are currently questioning the crew to find out more about the case," Sucipto said, adding that one of them had a gunshot wound to his leg.

Goodwill gesture: 87 Indian fishermen freed

"It was not our officers who shot him, he was probably shot by the Argentinian authorities," he said.

The Chinese trawler was previously reported to have been fishing illegally in Argentine waters in late February.

Argentine forces in March opened fire on and a sank a Chinese boat illegally fishing in the South Atlantic after it attempted to ram a coast guard vessel.

Indonesia in 2014 launched a tough crackdown on illegal fishing which involves sinking foreign vessels caught fishing without a permit after impounding the boats and removing the crews.

Pakistan frees 86 Indian fishermen

Its foreign minister protested to Beijing after the Chinese coastguard last month stopped an Indonesian patrol boat from detaining a Chinese trawler.

Beijing also voiced concern last year after Indonesia destroyed an impounded Chinese fishing vessel.