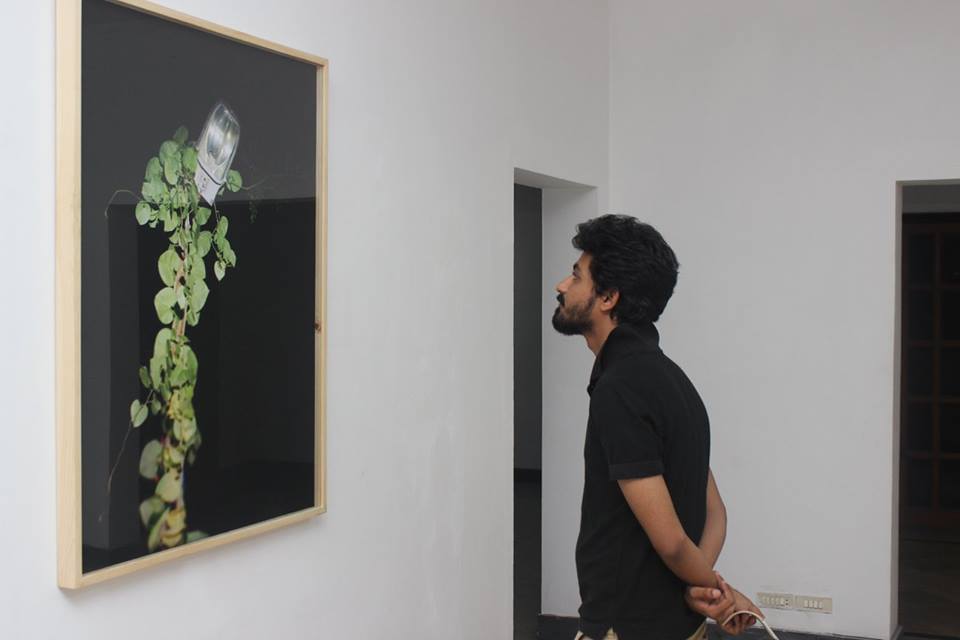 ---
LAHORE: A solo exhibition featuring the work of visual artist George Awde commenced on Friday at Gallery 39K.

Imagined Measures—the artist's first exhibition in the city—features over 25 pieces.  Awde said his work was premised on cities as all the featured photos were taken in Beirut, Cairo and Damascus. The artist said five photographs of boys were rooted in a project he had started working on in 2007. He said he had been photographing them over time since then. Awde said the idea behind the initiative to follow the same set of boys to explore the passage of time and peoples' relationships with cities.

Talking about another series of photos taken in darkroom prints from digital negatives Awde said some of the men featured in them had relocated back to Syria. Some of them were fighting, he said, while others were on their way to Europe.  "The images are indicative of their eyes, desires, global perspectives. They were sent to me by the very people featured in them through social media," the artist said.

A different series of pictures was exhibited in the form of projections of pictures taken in Cairo. He said he had been working in the Egyptian capital since 2012. The artist said he had lived in the city before moving to Doha. "The pictures represent my relationship with a place that I have repeatedly gone back to," Awde said.

The artist said that while all the images from Beirut and Cairo covered a lot of issues, he had strived to bring all of his series to one space to highlight what was common among them. He said he was particularly excited about the projection series that was composed of Polaroid photos taken in Cairo at night.

"It's actually the first time I have showcased digital pieces projected on a wall. It has proven to be really exciting as it has allowed me to explore physical formats of photography aside from the context of the work," Awde said.

Curator Aziz Sohail said the artist's work revealed layers and navigated themes of desire, home, nation, family and identity. It has a poignant touch to it. It captures lyrical moments of intimacy shared by a group of Syrian expatriates in Syria—away from their homeland—a hotbed of strife and uncertainty.

Sohail said the exhibition allowed one to understand and contextualise the elements and movements peculiar to the artist's recent work. He said it had expanded to encompass his tendency to absorb new geographies and currents. While the political narratives these photos are situated in remained pertinent, the curator said, Awde had emphasised other themes such as the relationship to a land, the desire for self-representation and masculinity with the present geopolitical ituation simply taking a backstage.

Published in The Express Tribune, April 24th, 2016.
COMMENTS
Comments are moderated and generally will be posted if they are on-topic and not abusive.
For more information, please see our Comments FAQ