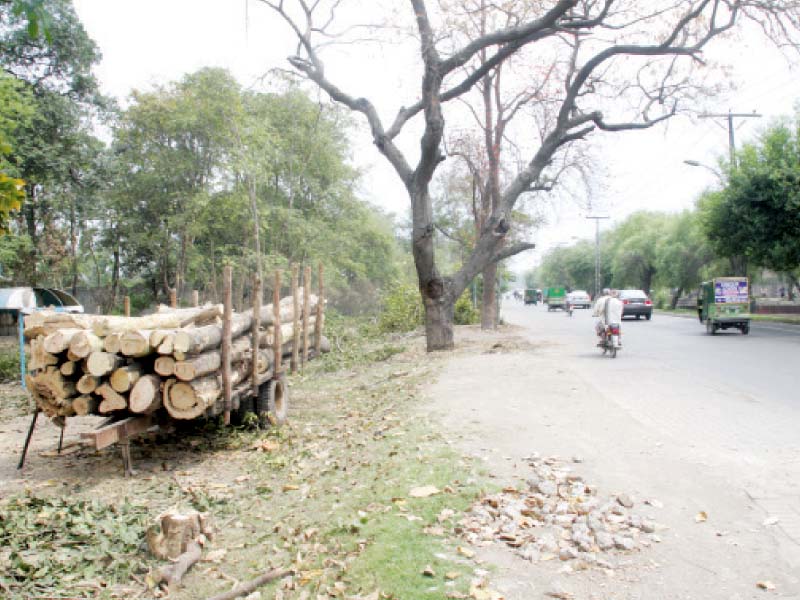 ---
LAHORE: The Punjab government has earmarked Rs5.26 billion for expanding Canal Road and constructing two underpasses on Jail Road and in Mustafaabad area, The Express Tribune learnt on Saturday.

The initiative was approved during the 34th meeting of the Provincial Development Working Party (PDWP).  Planning and Development Board Chairman Muhammad Jahanzeb Khan chaired the meeting. Over 2,000 trees in the road's vicinity will be felled or be transplanted across other locations to accommodate the rising flow of traffic.

Parks and Horticulture Authority (PHA) Director General Muhammad Shakeel Ahmad said the authority had finished demarcating trees along the road on the direction of the Lahore Development Authority (LDA) and the Traffic Engineering and Transport Planning Agency (TEPA). He said the PHA had already commenced a tree removal and transplantation drive to facilitate the quick completion of the road expansion project. A number of trees have been transplanted or felled, Ahmad said.

He said 2,100 trees were coming in the way of the road expansion project. Ahmad said the authority had decided to transplant 800 across different locations to save them. Now, he said, nearly 1,300 trees would be affected by the project. However, he said, the PHA would make up for the loss by planting 6,500 trees in and around the provincial metropolis. "In other words, five trees will be planted for each felled," Ahmad said.

According to the PHA plan, nearly 657 trees will be removed in the area between Canal View Housing Society and Doctors' Hospital. Similarly, 69 trees between Dharampura and The Mall Road and 575 trees between Dharampura and Harbanspura will be removed. To compensate, the authority claims, 3,250 trees will be planted in place of those felled near Doctors' Hospital, 345 near Dharampura and 2,875 in Harbanspura area.

The project, originally conceived in 2014, envisioned the widening of the road and construction of a 1.3 kilometre long underpass at Chaubucha Interchange. In its second phase, the government had planned to expand the road near Doctors' Hospital by adding an additional lane to it. The project had remained in limbo for around two years after some rights activists moved the Apex Court in connection with environmental concerns. However, a 2015 court ruling gave the initiative a go-ahead in public interest to remedy traffic congestion.

Published in The Express Tribune, April 24th, 2016.
COMMENTS (1)
Comments are moderated and generally will be posted if they are on-topic and not abusive.
For more information, please see our Comments FAQ