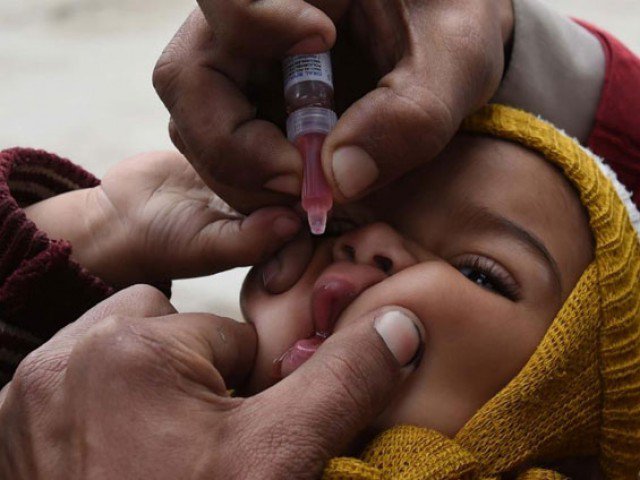 ---
PESHAWAR: Technical Advisory Group Chairman (TAG) Dr Jean Marc Olive said it was satisfying to see progress in polio eradication efforts in the tribal areas. He said the complete elimination of the crippling disease is now on the cards. During a meeting at the FATA Emergency Operations Centre in the city on Saturday, he said, "We are really close to polio eradication."

He lauded the role of the Fata team in effective cross-border coordination with Afghanistan and for the work it has been doing at transit points.

Olive, while acknowledging the recent success in polio eradication efforts in the tribal areas, emphasised the need to reach out and ensure every child is vaccinated. He said unvaccinated children must be tracked for future improvement. Olive suggested local vaccinators should be retained and good performance ought to be rewarded. The group chairperson stressed women must also be encouraged to participate in the campaigns as it would build confidence and win the trust of communities.

EOC National Coordinator Dr Rana Safdar also appreciated the performance of the Fata team. He said post-campaign assessment showed positive results and the process of updating has also significantly improved.

Earlier, EOC Coordinator Shakeel Qadir Khan made a presentation to update the TAG chairperson and participants of the meeting on polio eradication efforts in the tribal belt. He said successful implementation of an IPV campaign across Fata, strengthening cross-border vaccination, and progress in the launch of a direct disbursement mechanism to pay frontline polio workers have been contributing factors to the recent successes.

Shakeel Qadir shared plans to pay special attention to South and North Waziristan agencies in future campaigns.

The meeting was also attended by Bill & Melinda Gates Foundation Senior Officer Sue Garbar, World Health Organization Team Leader Dr Saleh Haithami, UNICEF Acting Team Leader for FATA Dr Abdul Qayum Khan, Fata technical focal person and Dr Nadeem Jan.

A man associated with the polio drive was shot dead Friday night in Shaidu, Nowshera. The deceased was identified as Ifrahuddin. Police registered the case against three accused. They were arrested later and were found in possession of the suspected murder weapon.

Published in The Express Tribune, April 24th, 2016.