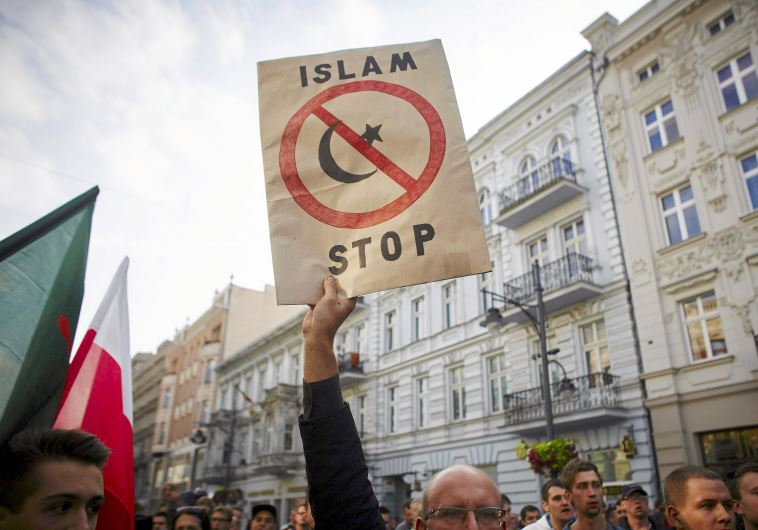 ---
The number of police-reported hate crimes against Muslim-Canadians more than doubled over a three-year period (2012 to 2014), according to figures released by Statistics Canada earlier this month. Meanwhile in the US, various groups, including the FBI, have documented an eight-fold increase in hate crime since 2000. As alarming as these figures are, they don't tell the full story. As Professor Juan Cole notes: "The FBI depends on local police departments to report hate crimes, who in turn depend on victims to report them in the bulk of cases." The same is the case in Canada. Moreover, in the case of both countries, the entire country is not even covered.

Indeed, many incidents are not reported because too many believe that nothing will come of it. Moreover, even when reported, there is growing anecdotal evidence to suggest that reports are not being taken seriously by some authorities or are classified as other than hate. In some cases, opposition to mosque construction is brushed off as traffic or zoning concerns and profiling on flights are merely "flight safety issues". A recent case in point is the story of University of California, Berkeley senior, Khairuldeen Makhzoomi, who was evicted from an Oakland-bound Southwest flight after he was overheard uttering "Inshallah" by a co-passenger.

In fact, I am still waiting to hear about a complaint I made last month on Good Friday (March 25). I found myself at a mosque on the outskirts of Toronto, the Pickering Islamic Center for my Friday prayers and came face to face with a bigot. The Center was overflowing and some of us had to pray in the atrium and even outside. People kept streaming into the parking lot even as the prayers got underway. As we strained to hear the prayers, a bigot was getting his jollies pulling up behind cars waiting to turn into the parking lot and honking non-stop. He was clearly harassing and intimidating worshippers. He honked continuously for the duration of the prayer. As I left the mosque, a group of worshippers were gesturing to him to go around the vehicles. He ignored everyone and continued pulling up behind cars and honking. I tapped on his window to get his attention, at which point he stepped out of his car and said, "If you touch my car again, I will kill you." I responded, "Go ahead," knowing full well that given his size, I was a dead man if he carried out his threat. Fearing the worst, others moved in to back me up so he quickly climbed back in his car and resumed honking. He was also videotaping us.

Nobody got hurt and in the scheme of things, this was a not a very serious incident. Nevertheless there are a few observations worth noting. Anti-Muslim hate has been mainstreamed. Demonisation of Muslims has a long history in Western politics and popular culture but many saw it for what it was: caricaturing. A discourse initially fuelled by a well-funded network of professional merchants of hate on the fringe, then infected a small segment of the Republican party in the US and Harperites in Canada, but has now reached heights never before imagined by many. Donald Trump's proposal to ban and register Muslims, and Ted Cruz's calls to patrol Muslim neighbourhoods all pass for debatable policy. All three of these proposals have significant support (around 50 per cent) of Americans. The situation was not much different under former Canadian prime minister Stephen Harper when the anti-niqab rhetoric and calls to ban barbaric cultural practices (code for Muslim practices) were central election issues.

With increasing legitimacy of Islamophobia and its new status, in some circles, as the only socially acceptable form of hate, bigots are now bolder. The honker was not daunted by the hundreds of congregants nor by the fact that the police station was literally down the road. Moreover, even when the police eventually showed up, he had no care. As some of us spoke to one officer, he stood around confidently joking around with two other officers. From the officer's line of questioning, it appeared he had told the officers that he was simply upset with cars blocking his way. I pointed out that he had a choice of two other lanes to use besides the right-most lane in use by mosque patrons turning into the parking lot. Moreover, the officer was also told by others that he had been circling from 1.30 pm to about 2.20 pm or so when the police eventually showed up.

I gave the officer a piece of my mind for not showing up fast enough given that the mosque was previously attacked (with a pellet gun) and the station was just a few hundred feet away, and then gave him my version and left him my contact details. I can't help but imagine the reaction had a Muslim done this at church on Sunday. Others who noticed him joking around with cops, simply dismissed it as him chatting with his friends on the force. This line of thinking along with how the incident was swept away are what discourage people from reporting hate incidents.

I have yet to receive a call from the officer or anyone for that matter despite following up. I also did not receive any response after I tweeted my Facebook post on the incident to the Durham Regional Police. To his credit, Mayor David Ryan of Pickering, did offer an apology on Facebook. Interestingly, two Muslim police officers who saw my post insisted that I must make sure the police take this seriously. In the words of one of them, "there are too many such incidents taking place without any consequences for the perpetrators and no proper documentation."

If an incident witnessed by dozens and reported by among others an activist lawyer/professor is not taken seriously, then I can just imagine how many hate incidents are never followed up on or are documented as hate, as opposed to a parking squabble or other such classification.

Published in The Express Tribune, April 24th, 2016.

Like Opinion & Editorial on Facebook, follow @ETOpEd on Twitter to receive all updates on all our daily pieces.