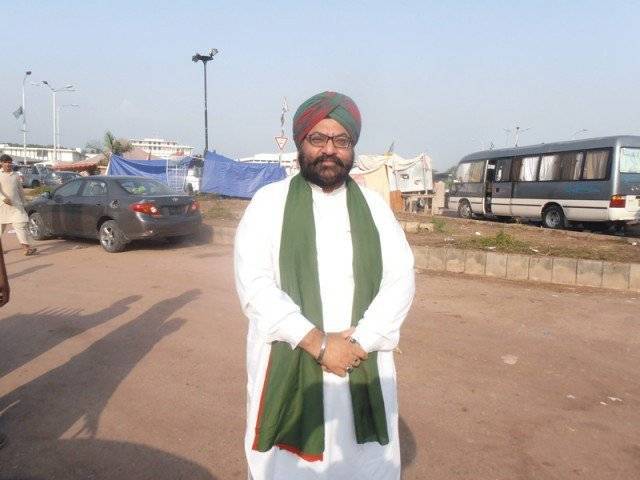 ---
Sympathy, sadness and condolences. These are the words that the media managers of prominent political figures use to craft statements after every case of violence in this country. The latest string of statements erupted on social media and elsewhere following the murder of Sardar Soran Singh, Khyber-Pakhtunkhwa's (K-P) minister of minority affairs on April 22. The responsibility for this attack has been claimed by the Tehreek-e-Taliban Pakistan. Following his death, Soran Singh has been described as someone who worked hard to improve the situation of minorities in his province, a loyal party worker of the PTI and perhaps most tellingly, as a patriotic Pakistani.

When Muslim Pakistanis die violent deaths at the hands of terrorists, they are mourned and the attacks condemned as is right and proper. But the need to reiterate their credentials as patriots is not felt. Unfortunately, the same dignity and grace is not afforded to minorities. When attacked, not only do they have to wrestle with their own feelings of constantly being under threat, they are also forced to accept such blundering attempts at sympathy. The Constitution and Islamic tenets protecting minority rights are brought up and so is the tenacity of our minorities who despite everything continue to live here and serve the country. However, our laws have hardly ever managed to stop extremists who live their lives by a different code and the fact that a need is felt to assert the good work done by minority members both as individuals and communities actually speaks to a deep distrust within the minds of the majority.

Sardar Soran Singh's tragic murder is the latest in a string of attacks on the Sikh community in K-P and unless there is a seismic shift not only in the fight against extremism but also in the mindsets where such extremism takes hold, it will not be the last. Meanwhile, to the minorities of Pakistan, the rich and powerful of this country offer their sympathy, sadness and condolences.

Published in The Express Tribune, April 24th, 2016.

Like Opinion & Editorial on Facebook, follow @ETOpEd on Twitter to receive all updates on all our daily pieces.