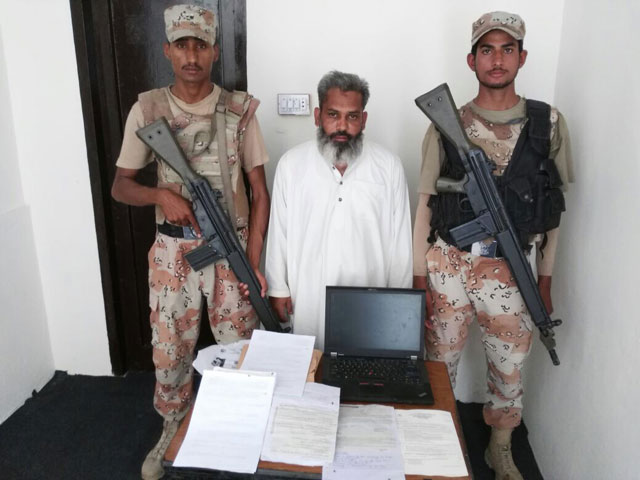 ---
KARACHI: Sindh Rangers rounded up on Friday a government schoolteacher from Karachi's Baldia Town for allegedly selling leaked exam papers at his private photocopy shop.

"Rangers carried out an intelligence-based raid at Paragon Computer and Photostat Shop in Baldia No 3, and recovered solved papers for matriculation exams, which were being sold to students against Rs3,000," the communiqué issued by the paramilitary force read.

According to the statement, Muhammad Ashfaq, son of Hakeemuddin, was caught red-handed while several copies of solved exam papers were also recovered from his possession.

The accused was later handed over to police for further investigation.

Troubling news: Rangers take five KU employees into custody

The development comes a week after Rangers had arrested five employees of Karachi University over corruption.

Audit officer Navid Siddiqi, accounts officers Zeeshan Amin alias Shani and Rehan, library assistant Shamshad and clerk Zohaib were arrested in a swoop at the varsity's administration block on Friday morning.

Sources said the paramilitary force cordoned the building restricting movement while some masked personnel entered and took away the employees.

All the arrested men were said to be associated with the Muttahida Qaumi Movement.