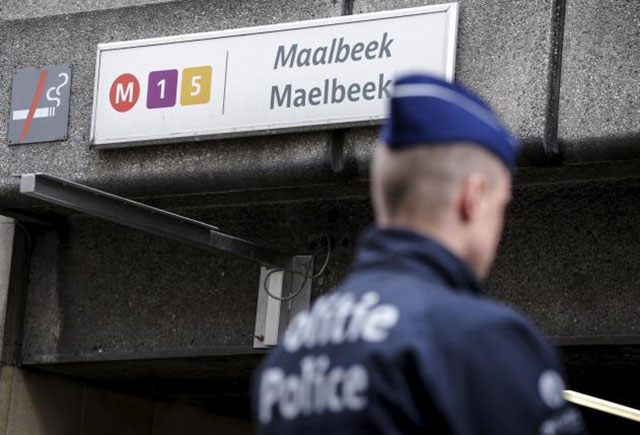 ---
BRUSSELS: Brussels' Maelbeek metro station, which was hit by one of the Islamic State suicide bombings a month ago that killed 32 people, will reopen on Monday, transport officials said.

The Belgian parliament's commission of inquiry into the attacks is due Friday to visit both Maalbeek station, near the EU's headquarters, and Brussels Airport as part of its mission to shed light on both attacks by the end of the year.

Belgium releases Brussels attacks suspect

Maelbeek station has been closed since Khalid El-Bakraoui detonated a bomb at 9:11 am on March 22 that killed 16 people on a train, part of coordinated attacks that hit the airport in Zaventem neighbourhood just over an hour earlier.

Maelbeek will resume service Monday from 6 am until 10 pm, like the rest of the network, the Brussels public transport service spokesperson Francoise Ledune told AFP on Friday.

Reconstruction work will be completed Friday evening, Ledune added.

One of the station's eight tiled portraits by artist Benoit van Innis remains damaged and will be covered up. The same artist is now working on a project to commemorate the massacre that is due to be completed in June, Ledune said.

"In the meantime, we plan to set aside a remembrance wall where people can leave messages, words of hope," she added.

Later Friday trains are also due to resume service to Brussels airport, which the authorities had halted because it led to the damaged terminal.

Brussels airport is set to resume full operations in June after it was completely closed to passengers for 12 days following the attack and then began gradually to restore service.

The airport bombings were carried out by Khalid's brother Ibrahim El Bakraoui and Najim Laachraoui -- the alleged bombmaker for the November 13 Paris attacks.

Two additional US citizens confirmed killed in Brussels attack

Police earlier this month arrested Mohamed Abrini, who confessed to being the "man in the hat" caught on video with the two airport bombers and who allegedly was preparing to detonate a third bomb before fleeing the scene.

The authorities have also arrested Swedish national Osama Krayem and charged him in connection with both the Brussels and Paris attacks.

He was filmed on CCTV talking to Khalid El Bakraoui minutes before the bomb went off.
COMMENTS
Comments are moderated and generally will be posted if they are on-topic and not abusive.
For more information, please see our Comments FAQ