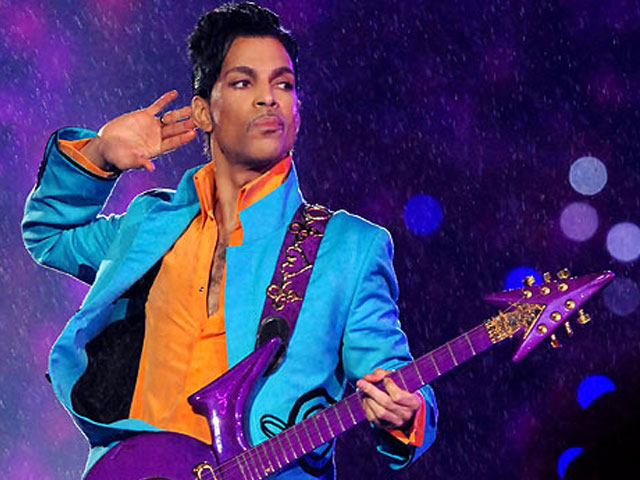 ---
Legendary American singer Prince has left the world in shock after his sudden death on Thursday.

President Barack Obama as well as celebrities such as Shah Rukh Khan and our very own Mahira Khan have taken to Twitter to mourn his death, and to share how the pop icon changed their lives.

'Cool means being able to hang with yourself. All you have to ask yourself is 'Is there anybody… https://t.co/r4zNrIWyXu

— Mahira Khan (@TheMahiraKhan) April 21, 2016
Y do v scream at each other…this is wot it sounds like when doves cry.Memories entwined in his songs. RIP Purple 1 formerly known as Prince

— Shah Rukh Khan (@iamsrk) April 21, 2016
U owned it.. And the world.. RIP #Prince https://t.co/ZeL2nHPDgB

— PRIYANKA (@priyankachopra) April 22, 2016


'Bowie made it okay to be weird'

The world turned purple as iconic buildings around the globe lit purple lights to mourn Prince's death.


The day the World turned Purple. #PrinceRIP pic.twitter.com/Myr2ZRBW4O

— Andrew Bloch (@AndrewBloch) April 22, 2016
Shocked and soooo sad!! #RIP PRINCE #music #legend #gonetoosoon pic.twitter.com/KlEBPPl40U

— jlo (@JLo) April 21, 2016
"'A strong spirit transcends rules,' Prince once said—and nobody's spirit was stronger, bolder, or more creative." —President Obama

— Barack Obama (@BarackObama) April 21, 2016
My heart is broken. My entire adolescence was filled w his music. He'll be missed but his music will live forever🙏🏻 https://t.co/O6FYLftlWw

— Eva Longoria Baston (@EvaLongoria) April 21, 2016
He Changed The World!! A True Visionary. What a loss. I'm Devastated. This is Not A Love Song. pic.twitter.com/x4JaSxRraC

— Madonna (@Madonna) April 21, 2016
George Martin, legendary producer for the Beatles, dead at 90
Prince was a pioneer, an icon and a trailblazer. We called him Prince, but he was really a King. #PrinceRIP pic.twitter.com/91b2npbrYt

— Nickelback (@Nickelback) April 21, 2016
Prince, NOTHING COMPARES... #RIPPrince... https://t.co/KAserIRfgD pic.twitter.com/6qyF7VqNtV

— Justin Timberlake (@jtimberlake) April 21, 2016
I'm Crushed!! UK news reporting Prince Is Dead?! For Real?! Massive Loss for us all! What a Genius! Speechless.

— Samuel L. Jackson (@SamuelLJackson) April 21, 2016
i can't believe what's happening right now. i just woke up but it feels like I'm dreaming. we live in a world where Prince passes away???

— Abel Tesfaye (@theweeknd) April 21, 2016
Folk music: Tributes paid to late Pashto maestro Ustad Fazal Rabi
Unbelievable just heard about PRINCE. Strength and light to his family/loved ones. One of my favs and a true pioneering artist. RIP brotha.

— Dwayne Johnson (@TheRock) April 21, 2016
And just like that...the world lost a lot of magic ✨ Rest in peace Prince! Thanks for giving us so much...

— KATY PERRY (@katyperry) April 21, 2016
I can't believe it, I'm in total shock. So many wonderful memories,
I will miss him. #Prince

— Lionel Richie (@LionelRichie) April 21, 2016
Prince was treated for overdose before death, claims TMZ
Omg..... RIP Prince.... 😨😔😢

— Demi Lovato (@ddlovato) April 21, 2016
Prince was brilliant and larger than life. What a sad day.

— Ellen DeGeneres (@EllenDeGeneres) April 21, 2016


Rock legend Mick Jagger posted on Facebook to express his grief.

[fbpost link="https://www.facebook.com/mickjaggerofficial/posts/1151080384925809"]

Rest in Peace, Prince.