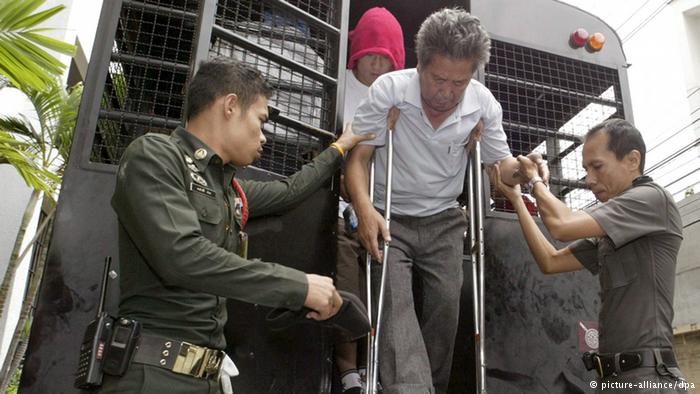 ---
SEOUL: North Korea announced Friday its decision to send to Seoul the relatives of a dozen defectors it insists were abducted by the South.

Pyongyang argued that a meeting between the family members and recent North Korea defectors would expose the "fiction" that they had escaped to South Korea voluntarily.

Nobel laureates to visit North Korea for 'silent diplomacy'

The 12 women, working as staff in a North Korean restaurant in China, arrived in the South earlier this month, along with their manager.

Seoul said they had planned their group defection together, while the North insisted they were tricked into defecting by South Korean spies who effectively "kidnapped" them with the connivance of the manager.

The North Korean Red Cross had initially offered on Thursday to send the relatives to Seoul, saying refusal by South Korea would be tantamount to "self-admitting the group abduction".

Seoul's Unification Ministry, which handles cross-border affairs, swiftly rejected the idea and stressed again that the 12 women had defected voluntarily.

North Korea's fifth nuclear test seen imminent, increased movements at site

In Friday's statement, the North Korean Red Cross said it would not take no for an answer.

"The families of the abductees are eagerly asking for face-to-face contact with their daughters as they were forced to part," the statement said.

"At their earnest requests, our side again seriously notifies your side of our decision to send them to Seoul via Panmunjom," it added.

Panmunjom is the UN truce village situated on the inter-Korean border.

The statement called on the South Korean Red Cross to take "immediate technical measures" to allow the relatives to cross the border and travel to Seoul.

US says it will respond strongly in event of another North Korea nuclear test

The Unification Ministry in Seoul said it was unaware of any official notice being received.

It is extremely unlikely that the South would allow such a meeting to take place, on the grounds that it would be exploited by the North for propaganda purposes.

Nearly 30,000 North Koreans have fled poverty and repression at home to settle in the capitalist South.

But group defections are rare, especially by staff who work in the North Korea-themed restaurants overseas that are a key source of hard currency for the regime in Pyongyang.

They are generally handpicked from families that are "loyal" to the regime and go through extensive ideological training before being sent abroad.

Anyone caught fleeing the country can be subject to harsh punishment, as can the families of those who successfully defect.

Relatives are often featured in state propaganda, either making tearful pleas for defectors to return home or berating them for betraying the motherland.