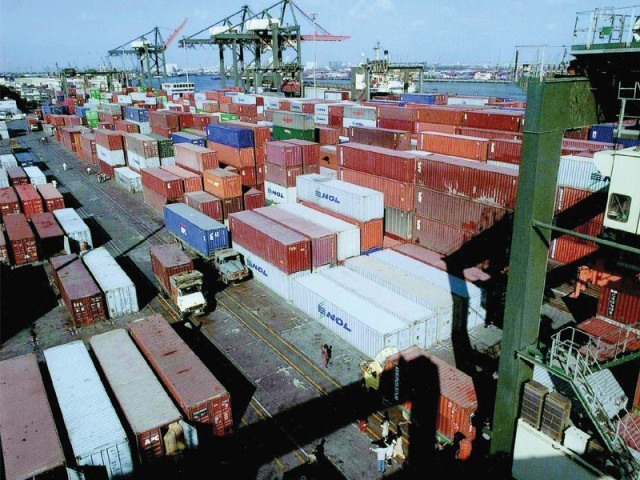 ---
ISLAMABAD: The Karachi Port Trust (KPT) has failed to get its accounts audited by external auditors for the last five years, which has raised questions of transparency in the organisation.

According to sources, senior officials of the Ministry of Ports and Shipping and the KPT are a major hurdle to the external audit, which is mandatory for autonomous government corporations and organisations.

Taking note of the violation of audit rules, the National Assembly Standing Committee on Ports and Shipping constituted a sub-committee, headed by MNA Tariq Bashir Cheema, about two months ago to undertake a probe into the internal affairs of KPT and determine why the external audit had not been carried out.




However, two consecutive meetings of the sub-committee, slated for March 22 and April 5, were cancelled because of unavailability of the KPT chairman, who was said to be indisposed.

Voicing concern over the postponement of the huddles, sub-committee member MNA Salman Baloch remarked that it was strange that no external audit had been conducted in such a huge organisation for the past five years due to what he called the dubious intention of some senior officers. "The KPT administration has no justification to delay the audit," he said.

Baloch pointed out that both times the sub-committee's meeting was cancelled at the eleventh hour because of unavailability of the KPT chairman, who had reportedly fallen ill. "I think it is just an excuse to avoid the meeting and a tactic to buy time."

He suspected that there was something wrong in the financial affairs of KPT and that was the reason why the management had neither carried out the external audit nor was ready to face questions of the sub-committee.

He said the National Assembly committee had already expressed its displeasure over failure of the ports and shipping secretary to turn up in its meeting earlier. "We will not allow anyone to commit irregularities in one way or the other and will take the matter to its logical end," he remarked.

Responding to queries of The Express Tribune, KPT spokesperson Shafique admitted that no external audit had been conducted over the last five years. Elaborating, he said KPT had hired an external auditor, but he did not respond for years and recently it brought a new auditor.

However, he insisted that KPT had been getting the organisation's internal audit and federal audit done without any interruption.

About the illness of KPT chairman, he said he had recovered and resumed his duties.

Published in The Express Tribune, April 22nd,  2016.

Like Business on Facebook, follow @TribuneBiz on Twitter to stay informed and join in the conversation.