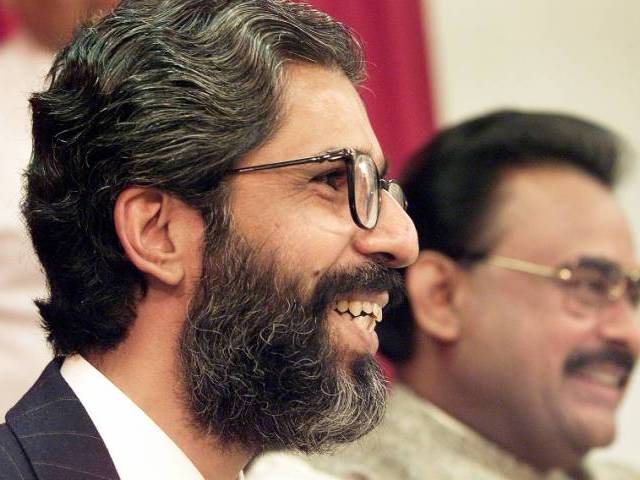 ---
ISLAMABAD: An anti-terrorism court (ATC) judge on Thursday recused himself from hearing the Imran Farooq murder case following an allegation levelled by a defence lawyer that the judge was assisting the prosecution under duress from the government.

ATC judge Syed Kausar Abbas Zaidi recused himself from hearing the case and referred it to Islamabad High Court Chief Justice.

The defence counsel, Mansoor Rehman Afridi, raised objection over the judge's decision of returning the interim charge-sheet to the Federal Investigation Agency (FIA) after identifying several mistakes in it during the previous hearing.

He alleged that the judge was doing prosecution's work as the court could not return the charge-sheet once submitted to the court. Raising objection to it was the job of the prosecution, he contended.

"It doesn't suit the court to take such decisions," he maintained.

Afridi also alleged that the court was approached by the interior ministry as well as other government officials while it was deciding bail and release applications of the three suspects -- Khalid Shamim, Syed Mohsin Ali and Moazzam Ali Khan.

In two separate applications, he had sought bail after the arrest of Khan as well as an immediate release of the suspects as the FIA failed to produce them before the court for several hearings. He further alleged that he was not being provided copies of the court's orders as well as other documents related to the case.

The judge denied all the allegations and also sent the case back to the Islamabad High Court chief justice for assigning it to another judge.

At this point, Afridi said that he was arguing over legal points and didn't want the judge to recuse himself from the case.

He also submitted a verbal apology saying he was not showing mistrust over the court.

The judge, however, sent the request to the chief justice with a request that he did not wish to hear the case for personal reasons.

The FIA had submitted an interim charge-sheet in the case after a lapse of four months. The court returned it back to the agency observing several mistakes in it.

Published in The Express Tribune, April 22nd,  2016.