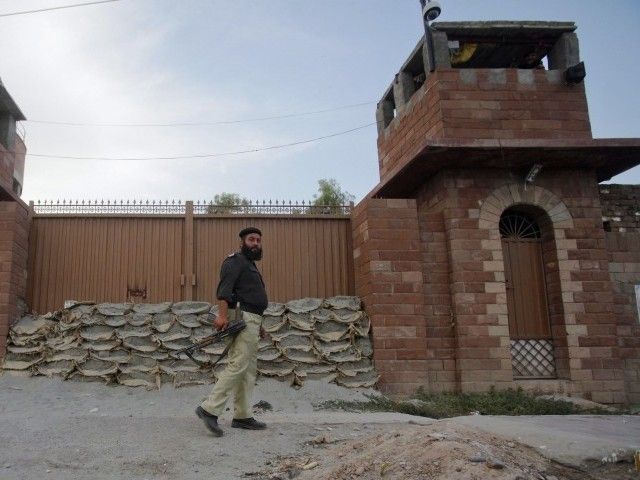 ---
PESHAWAR: Several newly-constructed barracks at Central Prison Peshawar do not have ceiling fans. This has caused problems for hundreds of inmates as summer begins.

Moreover, the situation has been exacerbated due to overcrowding in jails due to reconstruction work.

According to inmates, the prison administration has asked them to pay for their own fans.

Out of your pocket

Speaking to The Express Tribune, an inmate said there were no fans in the barracks. When they approached the prison administration, they were told to pay the administration Rs4,000 per fan or else remain without fans and wait till government funds arrived that would take months.

"At least 20 to 25 fans are required in each barrack, which means the prison administration is demanding over Rs80,000 for arranging fans in each barrack privately," he said.

Deplorable living conditions

Speaking to The Express Tribune, an inmate said he had been kept in a barrack which had been built with foreign funding for the elderly and disabled prisoners but it was also without fans, causing them a lot of problems.

Inmates also complained about overcrowding and lack of basic facilities at Peshawar jail.

Another prisoner told The Express Tribune there was limited space since the jail building was being rebuilt in phases while the premises continued to serve as prison simultaneously.

Another prisoner told The Express they live in a deplorable condition without inviting any attention from the government.

The other side

When contacted, Central Prison Peshawar Superintendent Masoodur Rehman said news that several barracks were without ceiling fans was not correct.

"There is only one barrack which has been constructed recently and is without fans," Rehman said.

He added, "We need 20 fans for it which will be made available soon."


Rehman also said they had decided to shift inmates in other barracks where fans were available until alternative arrangements were made.


Published in The Express Tribune, April 22nd,  2016.
COMMENTS
Comments are moderated and generally will be posted if they are on-topic and not abusive.
For more information, please see our Comments FAQ