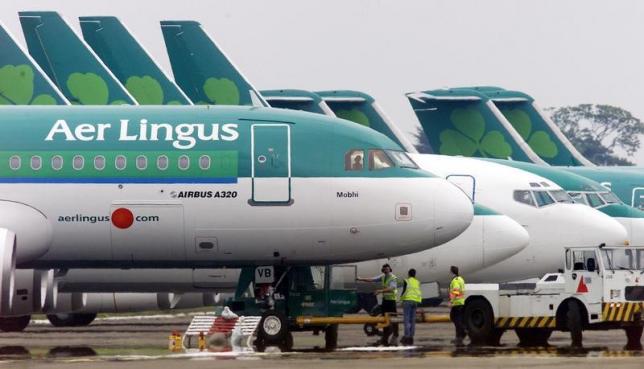 ---
PARIS: A drone flying at more than 2,000 metres altitude came close to an Aer Lingus plane as it approached Paris' Charles de Gaulle airport, airport sources said on Thursday.

The incident comes after a British Airways plane nearing London's Heathrow Airport on Sunday is believed to have hit a drone before it landed safely.

Air France jet in near-miss with drone: air investigation agency

In the incident on Wednesday, the Aer Lingus pilot saw the drone pass about 150 metres (500 feet) from the right wing of the Airbus A320 plane, one of the sources said.

After landing, the pilot informed air traffic police about the incident, which happened as the plane was flying at 2,300 metres and was around 50 kilometres (31 miles) from the airport on its journey from Dublin.

It is not known how many passengers were on the plane.

In February, the pilot of an Air France Airbus A320 was forced to make an emergency manoeuvre to avoid a drone.

The drone passed five metres under the plane's left wing as it was at 1,600 metres altitude on its approach to Charles de Gaulle.

Shop-bought micro-drones are not allowed to fly above 150 metres altitude in France, although some can reach several thousand metres of altitude.

The biggest risk to a plane would be if a drone hit a jet engine, or was sucked into one, because the batteries of drones contain highly flammable lithium.

US Air Force plane intercepted by Russian jet in 'unsafe' manner: Pentagon

The French civil aviation authority (DGAC) estimated at the end of last year that there were as many as 200,000 shop-bought drones in France.

Ninety-eight percent of the drones were micro-drones weighing less than two kilogrammes (four pounds seven ounces).