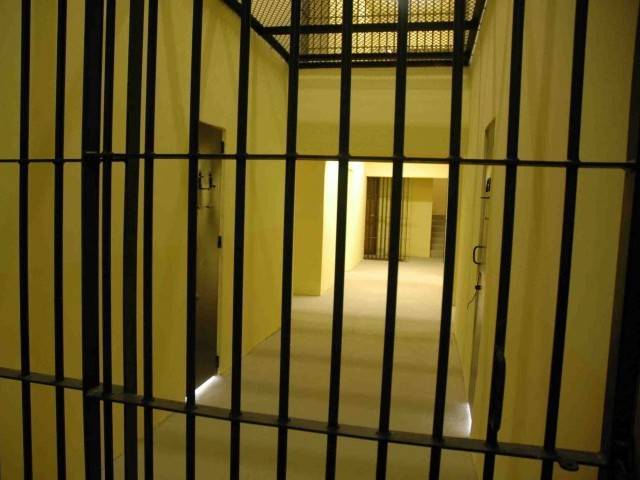 ---
PESHAWAR: The Paharipura police successfully arrested Omar Gul who had escaped after allegedly killing his wife Shamshad Bibi and two daughters, 13-year-old Rabia and eight-year-old Layba, inside his rented house in Gharibabad. Gul was arrested from Faqirabad Tuesday night.

"This man is a drug addict and he killed his wife and two daughters [on Monday] after having a fight with them," Faqirabad Assistant Superintendent of Police Waseem Riaz said at a press conference on Wednesday.




According to the ASP, Gul hailed from Thall in Hangu and was working as a guard; he was not a man of means and was distressed as he had no money.

Police said they suspected the motive was poverty not honour as was initially believed.

Besides the two daughters whom he murdered, he has three sons,
shared the ASP.

Brutal murder

A woman allegedly slit her daughter-in-law's throat in Garhi Gul Zaman, Scheme Chowk within the jurisdiction of Badabher police station Tuesday afternoon.

Badabher SHO Sardar Hussain told The Express Tribune the accused, 35-year-old Rabia Bibi, was the second wife of Kitab Jan – they had married a month ago.

"Wajiha Bibi, the 23-year-old deceased, got married three years ago to Jan's son from his first marriage," the SHO said. "Wajiha Bibi had a child and was pregnant with another."

"When her father-in-law got married to Rabia Bibi, Wajiha Bibi gave her gold jewellery, bed and other things to the couple. After the marriage Wajiha Bibi demanded the things back, but Rabia Bibi refused to do so."

Hussain added the women argued over the issue and Rabia Bibi allegedly took a knife and slit Wajiha Bibi's throat.

"She [Wajiha Bibi] tried her best to defend herself but since she was pregnant and was not expecting such an extreme move from the accused, she died instantly."

He added, "Rabia Bibi later injured herself in order to make a case in her defence, but all evidence suggests her wounds were self-inflicted."

The official said Rabia Bibi was arrested and sent to Lady Reading Hospital and an FIR was registered by Wajiha Bibi's father Ijaz.

Published in The Express Tribune, April 21st,  2016.