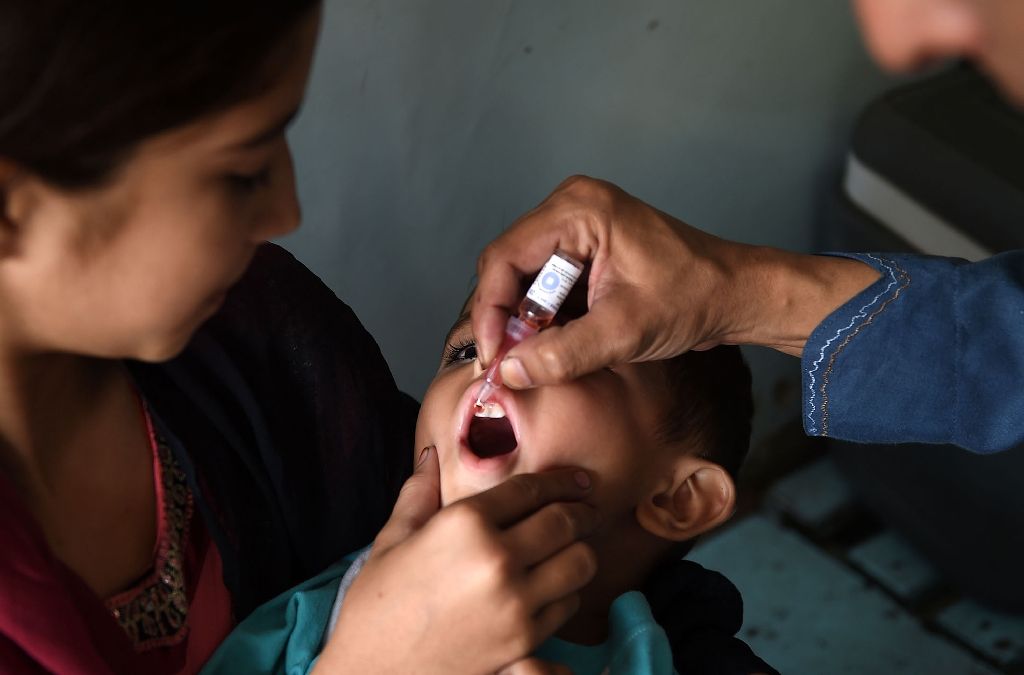 ---
LAHORE: The Health Department will implement the global switch from Trivalent Oral Polio Vaccine (tOPV) to Bivalent Oral Polio Vaccine (bOPV) from April 25.

On Wednesday, EPI Director Munir Ahmed chaired a meeting of technical officials from the UNICEF, the World Health Organisation and Gates Foundation to review progress made to meet the switch deadline.

The switch implies that bOPV will replace tOPV in all types of vaccination activities such as routine immunisation and polio campaigns throughout the world, including Pakistan. The switch will occur on 25th April, 2016 and the objective is to remove the P2 virus from the world, even from the vaccine.

Ahmed said: "The tOPV vaccine includes all 3 types of polio virus. As no polio case has been reported due to type 2 of polio virus since 1999, experts believe there is no need to give vaccine against type 2. Removing type 2 component from OPV will improve the potency of bOPV against type 1 and type 3."

He said that bOPV would be used in polio campaign from 25th April in 15 districts of the Punjab. "Monitoring teams from the provincial office will inspect the district and tehsil stores to ensure no vial of tOPV is available anywhere in the province," he said.

He said by April 23rd, 2016, all tOPV vials must be accounted for, removed from cold chains, placed in separate bags or containers and transported from all EPI centres.

"The tOPV will be exchanged for bOPV. No single dose or vial of tOPV must be left at the vaccination site. Independent monitors will visit EPI sites, THQ and DHQ hospitals to validate that all tOPV vaccines have been removed."

Published in The Express Tribune, April 21st, 2016.
COMMENTS
Comments are moderated and generally will be posted if they are on-topic and not abusive.
For more information, please see our Comments FAQ