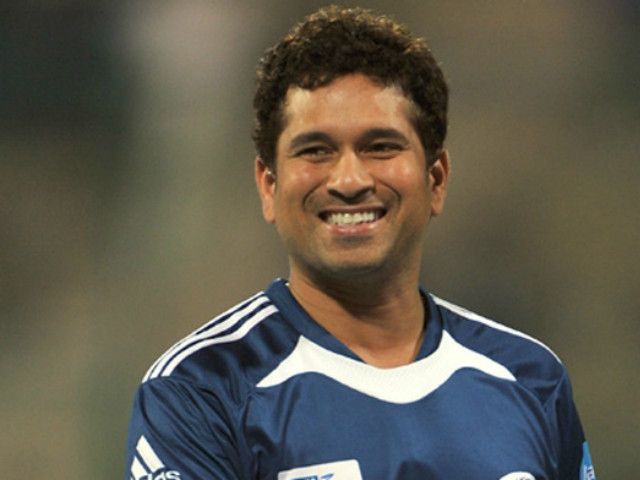 ---
Indian cricket legend Sachin Tendulkar, chess champion Viswanathan Anand and Bollywood stars took to Twitter this week to support a campaign against child labour, using their fame to  draw greater attention to the issue.

The campaign, launched by Indian insurer Reliance General Insurance and children's rights NGO Child Rights and You (CRY), used the hashtag #DONT_EMPLOY_LITTLE_ONES to urge people to promise not to use child labour.

Aaqib Javed resigns from UAE coaching, joins PSL franchise

Bollywood stars Soha Ali Khan and Mandira Bedi also tweeted their support.


EVERY CHILD DESERVES TO CHASE DREAMS. LET DREAMS BE CHASED. #DONT_EMPLOY_LITTLE_ONES

— Sachin Tendulkar (@sachin_rt) April 19, 2016


"Every child deserves to chase dreams. Let dreams be chased," Tendulkar tweeted.

The former India captain's tweet was retweeted almost 2,000 times and liked nearly 5,000 times. There are 5.7 million Indian child workers aged between five and 17, out of 168 million globally, according to the International Labour Organization.


LET THEM CHANGE THE WORLD#DONT_EMPLOY_LITTLE_ONES pic.twitter.com/K6Nn0JRfYa

— saTya - The greatest Joey's pizza 🍕 lover (@POETICandFUNNY) April 18, 2016


More than half the Indian children work in agriculture, toiling in cotton, sugarcane and rice paddy fields, and over a quarter in manufacturing, embroidering clothes, weaving carpets or making matchsticks.


#PakAgainstChildLabour #DONT_EMPLOY_LITTLE_ONES pic.twitter.com/rT95i8ixCg

— Shehla Shahid (@SKDurrani_) June 12, 2015


ECB forced PCB to ignore my case: Kaneria

Children also work in restaurants and hotels, and in middle-class homes. "Millions of children in India, engaged in labour, are battling minimum wages, long working hours, suffering abuse and exploitation and being brutally deprived of their basic rights," CRY director Anita Bala Sharad said in a statement.

https://twitter.com/OgilvyOneIN/status/722691178412511232

The campaign also asks people to stop using restaurants and other businesses that employ child labour, and to ensure out-of-school children and their parents are made aware of the law that guarantees free education up to the age of 14.


KIDS ARE OUR FUTURE.. ALLOW THEM TO CHASE THEIR DREAMS #DONT_EMPLOY_LITTLE_ONES

— Mahesh Bhupathi (@Maheshbhupathi) April 19, 2016


"We firmly believe that every single citizen has a moral obligation to ensure that child safety - a child's right to safety and a safe environment - is not taken away from children," Reliance General CEO Rakesh Jain said in the statement.


#DONT_EMPLOY_LITTLE_ONES ...their adorable hands are for book & pen not for factory tools..... pic.twitter.com/95LxlsT9bB

— SPSingh (@TheSPSingh) April 18, 2016


Non-profits in India are increasingly taking to social media to raise awareness of causes including domestic violence and child labour.

There are estimated to be more than 350 million internet users and more than 134 million active social media users in the country.
COMMENTS
Comments are moderated and generally will be posted if they are on-topic and not abusive.
For more information, please see our Comments FAQ