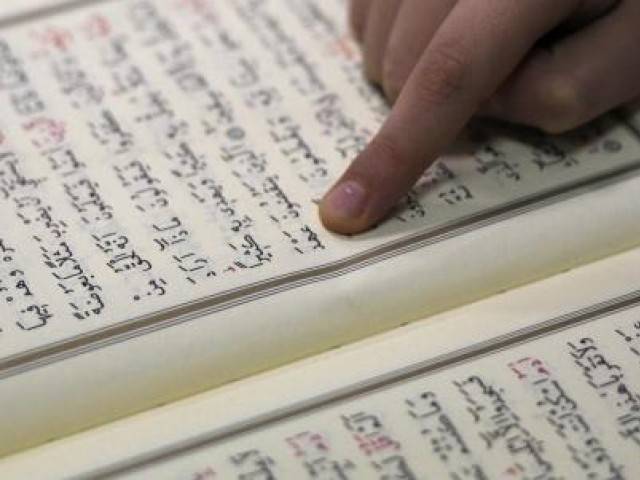 ---
Minister of State for Education and Professional Training Engr Muhammad Baligh ur Rahman on  Wednesday said the government was making efforts to make Quranic education compulsory in all public schools across the country.

"This process would be initiated after consulting all the provinces through the platform of Inter Provincial Education Minister's Conference (IPEMC)," he said while speaking at the 4th Annual Day organised by Al Huda International School.

Quran teaching soon to be compulsory until class X: minister

The minister said that Nazra Quran would be taught from grade one to grade 5 and proper Quranic education with translation would be taught to students of grade six to grade 10 in all public schools.

"These children are our national asset so we should invest the best of our resources to make them better educated human beings," he said.

Further, he stated that education and research were both necessary in our religion adding, "we should not just rely on the syllabus but also encourage our children to research and explore different subjects, fields and ideas".

The education scenario is improving in Pakistan and "we all need to work together to make it even better", he said. He also admired the role played by private schools in educating the young guns of Pakistan.

Online Quran lessons become booming business in Pakistan

Earlier in January, Federal Minister for Religious Affairs Sardar Muhammad Yusuf had said the government was shortly going to make teaching of the Holy Quran compulsory from pre-school to class 10 in all public and private educational institutions.

The minister said that the Senate and the National Assembly have already adopted resolutions recommending that students from pre-school to 10th grade levels should be taught the Holy Quran, both recitation and translation.

Following final recommendation and approval from the National Assembly's standing committee on religious affairs, all provincial governments including G-B and AJK have been asked to ensure implementation through legislation.

The minister pointed out that as per recommendations every school would teach recitation from Nursery to class 5 while translation will be taught from class 5 to class 10 as a compulsory subject.

The federal minister also said that since Pakistan is an Islamic Republic, the understanding of Muslim children regarding the Quran and its teaching was to be developed from the outset.