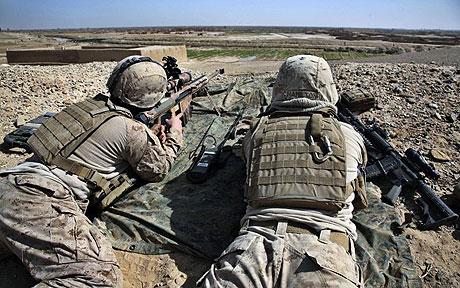 ---
KABUL: A third Northern Alliance Treaty Organization (Nato) soldier was killed in 24 hours in southern Afghanistan when a bomb exploded, the military said on Tuesday.

The US-led International Security Assistance Force (Isaf) announced the death after British defence officials said two British soldiers from the same regiment were killed in southern Afghanistan on Monday in separate incidents. It did not reveal the third soldier's nationality, in line with Isaf's policy. The death brings to 178 the number of foreign soldiers who have died this year as a result of the war in Afghanistan, according to an independent website icasualties. org. A total of 520 foreign soldiers died in 2009.

Nato and the US are throwing thousands of extra troops into Afghanistan, where their deployment is to peak at 150,000 in August under a strategy designed to bring a swift end to the conflict. Most of the extra troops are deploying in the south, the heartland of the insurgency, with particular attention paid to the provinces of Kandahar and Helmand. More than two thirds of the international force is from the US.