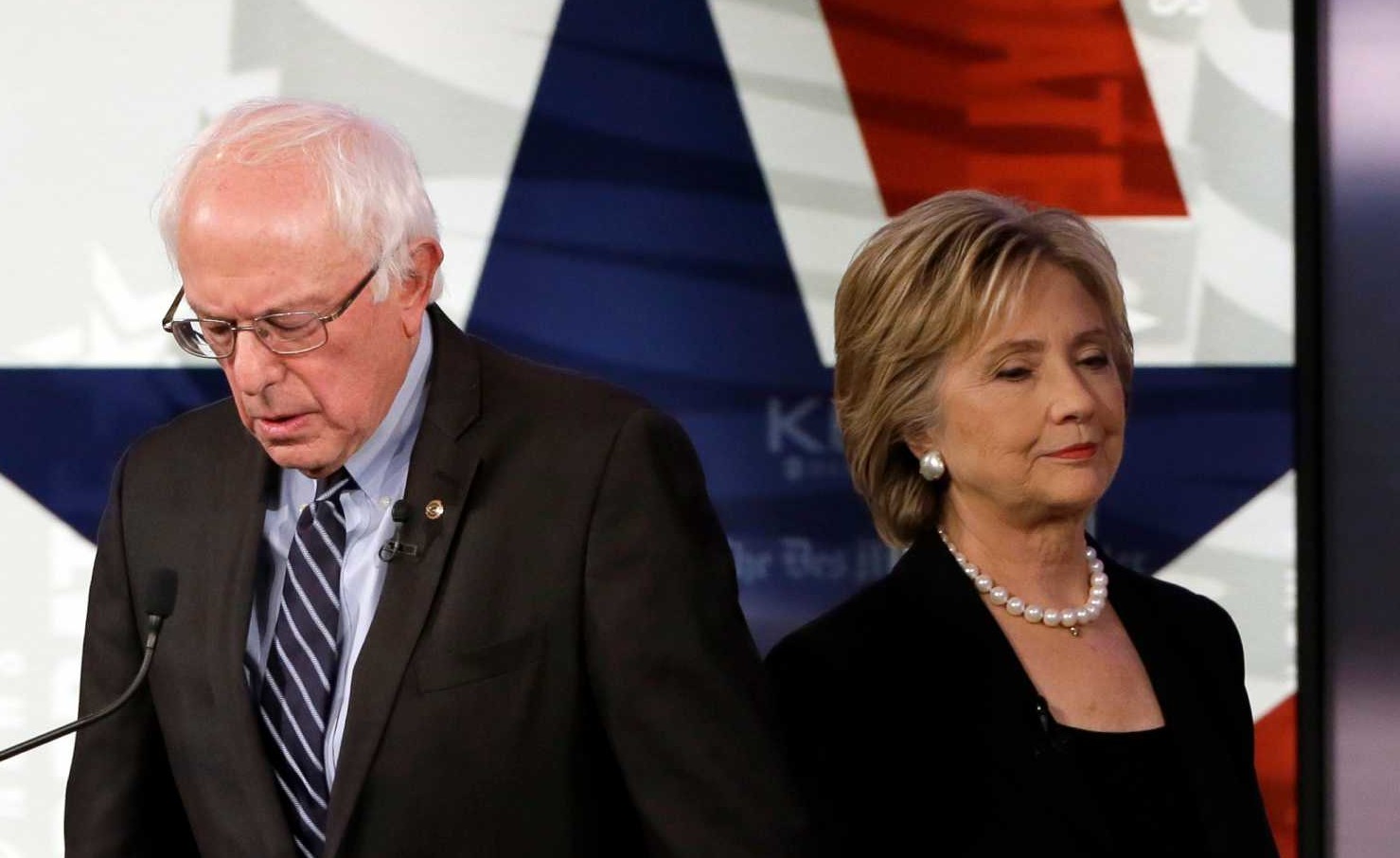 ---
Billionaire Donald Trump and former secretary of state Hillary Clinton won sweeping victories in the New York primary on Tuesday, galvanizing their bids to win the Republican and Democratic nominations for the White House.

It was the most decisive New York primary in decades and leaves self-styled democratic socialist Bernie Sanders with a tough decision on how to proceed as Clinton extends her overwhelming lead in the Democratic race.

US networks called the race for Trump seconds after the polls closed, signaling a crushing victory that is likely to alarm his opponents desperately hoping to block his path to the nomination with a contested party convention in July.

Donald Trump's top political aide lobbied for Pakistani intelligence: report

"To the people that know me the best -- the people of New York -- when they give us this kind of a vote it's just incredible," a delighted businessman told a victory party flanked by his family.

Trump, whose campaign has appalled the Republican establishment, won 60 percent of the vote to 14.9 for his evangelical rival Ted Cruz and 25 for Ohio Governor John Kasich, with more than two thirds of the vote counted CNN said.

"Senator Cruz is just about mathematically eliminated," declared the 69-year-old to cheers and applause from supporters at Trump Tower in Manhattan.

The Texas Senator, who has projected himself as the only Republican capable of beating Trump, is widely disliked across the state for insulting New York's supposedly non-conservative values earlier in the campaign.

White House hopefuls bombard NY in campaign blitz

CNN predicted Trump would take the lion's share of the 95 Republican party delegates up for grabs in New York.

Clinton had banked on victory in her adopted home state to stall the momentum generated by her self-styled democratic socialist rival and get a needed shot in the arm after losing seven out of the eight previous nominating contests.

"Thank you New York," she said to chants of "Hillary, Hillary, Hillary" from delighted supporters in a Manhattan hotel, where she walked on stage with her husband Bill Clinton and heavily pregnant daughter Chelsea.

"Today you proved once again there's no place like home," said the 68-year-old candidate looking to make history as the first woman president of the United States.

"The race for the Democratic nomination is in the home stretch and victory is in sight."

The former first lady and New York senator won 57.7 percent of the vote to 42.3 for Sanders, CNN said based on 80 percent of precincts.

Clinton also offered an olive branch to supporters of Sanders, who has galvanized millions of young voters with his calls for healthcare as a right, free college education and campaign finance reform.

"I believe there's much more that unites us than divides us," she said.

In race for White House, Cruz scoops up 14 more delegates

While New York City is largely Democrat, Republicans in rural areas and fallen manufacturing cities upstate warmed to Trump's populist message, despite his insults towards women, Mexicans and Muslims.

The three main candidates also claimed New York as home: Trump, who has never lived anywhere else; Clinton, who was twice elected the state's US senator; and Sanders, who was raised in Brooklyn.

The 74-year-old Sanders -- who has galvanized a youth movement with his call for health care as a right, free college education and campaign finance reform -- had hoped for a win or a close margin to keep alive his White House dreams.

Before the New York primary, Clinton led with 1,791 delegates compared to 1,115 for Sanders, according to a CNN tally -- putting her on course to clinch the 2,383 needed to secure the party's presidential nomination.

It was not immediately clear how many of the 247 Democratic delegates and 44 superdelegates up for grabs in New York will be accorded to Clinton.

There had been deep frustrations over New York's strict rules governing the vote, particularly among independent voters not allowed to participate and who could have been expected to favor Sanders.

Voters and rights monitors reported numerous errors on voting lists in Brooklyn, including the purging of entire buildings and blocks of voters from the electoral roll.

Only New York's 5.8 million Democrats and 2.7 million Republicans who registered by last October -- four months before the nation's first caucus election in Iowa -- were eligible to vote.
COMMENTS
Comments are moderated and generally will be posted if they are on-topic and not abusive.
For more information, please see our Comments FAQ