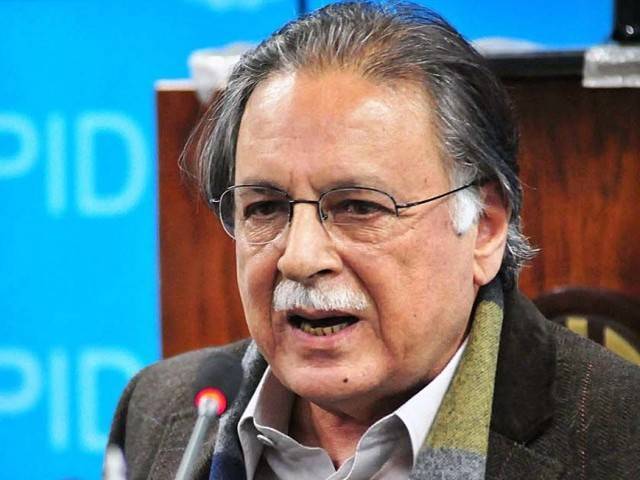 ---
ISLAMABAD: Information Minister Pervaiz Rashid has said elimination of corruption from the country is a national agenda of the incumbent government.

"Eradication of corruption has been part of the PML-N manifesto during the general election 2013 as every person wants to see the country free of corruption," he said, while talking to private news channels on Tuesday.

Replying to a question, the minister quoting an Amnesty International report and said there was a decline in corruption and terrorism in Pakistan. "During the three years of the PML-N government, transparency is ensured in all mega projects and not a single case of corruption has surfaced,"
he said.

The minister said in the past, politics was done in the garb of corruption and corruption was done in the garb of politics. He said many governments were shown the door in the name of corruption but accountability remained elusive.

"During General Pervez Musharraf's regime, no one could find any record of corruption. It is part of the history that those persons who were charged with corruption had been part of the government," he said.




Rashid said continuity of the democratic system was essential to bring transparency and eliminate corruption from the country. "All political parties should use the platform of the parliament and evolve strategy in order to eliminate corruption," he said, adding that such accountability process and law should be introduced which are acceptable to all.

Reacting to the army chief General Raheel Sharif's statement regarding corruption, Rashid said his statement should be regarded as part of the government's agenda.

Talking with reference to Panama Papers leaks, he said the prime minister immediately announced to form an inquiry commission to investigate the matter despite the fact that his name was not mentioned in the leaks.

"There is a difference of opinion among the political parties regarding formation of the inquiry commission, as some of the political parties are demanding a parliamentary commission, while the others want a judicial commission," he said.

He said the government was in contact with all political parties in that regard, adding that the matter would be resolved through consultation.

He said there was a consensus of all political parties on electoral reforms. "A mechanism should also be evolved for establishing accountability system with consensus.

There should be independent institutions for transparent accountability," he said.

Published in The Express Tribune, April 20th,  2016.
COMMENTS (1)
Comments are moderated and generally will be posted if they are on-topic and not abusive.
For more information, please see our Comments FAQ