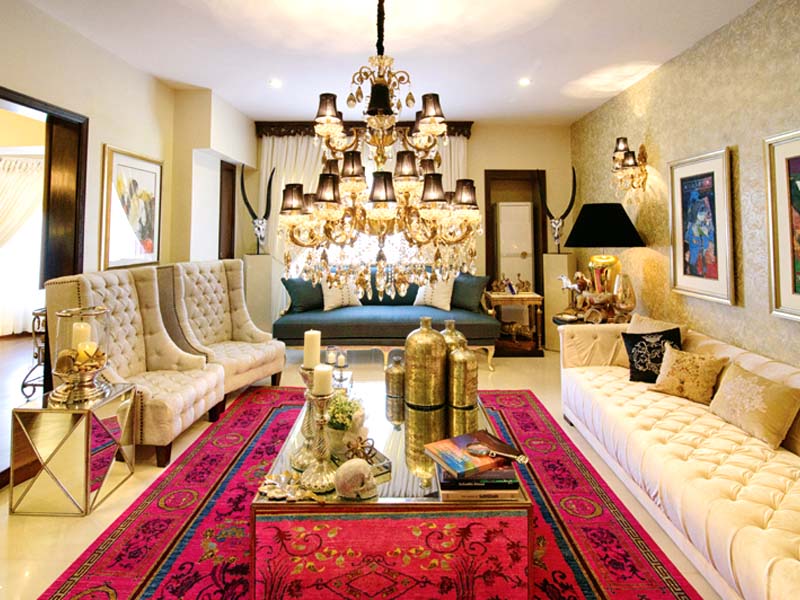 ---
Samiya Ansari, a celebrity stylist and the blogger behind Swear Upon Coco, welcomes us into her favourite space, showing us a different side to her otherwise glamorous life

Samiya Ansari keeps very busy in the world of beauty, fashion and blogging. Naturally, that requires a space just for her and her thoughts, and she takes us straight to the corner of calm in her drawing room. "I picked this space because it is rarely used by my family and is only occupied if guests are over. It's the perfect spot for me to relax, read, clear my thoughts and embrace silence for a bit after work. I use this space all the time!" she tells us.




The room is artsy and enjoyable, and the particular corner we are in is calm and serene. As we look around, intrigued by our surroundings, she says, "You can spot something new every time you spend a little time in here!"

Samiya and her mother, Saba Ansari, decorated their entire home themselves. Since they love shades of black, white and grey, they knew that these hues had to be incorporated into this room. However, despite the cold base tones, the room incorporates colour in a tasteful and stimulating manner.




They also have a special place for art in their hearts, in all the forms it can be represented in. Be it paintings, objects, books or even movies – they wanted to ensure that this space reflects their passions. She goes on to tell us, "What was most important for this corner was that it should feel welcoming, as we love entertaining people at our place." We quickly realise this space mirrors her laidback, fun-loving personality.

When asked about her favourite pieces in the room, she lists the stack of books she placed there herself, the dancing Dervish painting that a close family friend gifted them, and golden chairs from Dimensions which, in her opinion, add life to her favourite corner.




"We moved into our home recently, and I've already had a bunch of fun memories here, especially our first house-warming party for close friends. It was a fun night that I'll remember for a long time" she smiles.