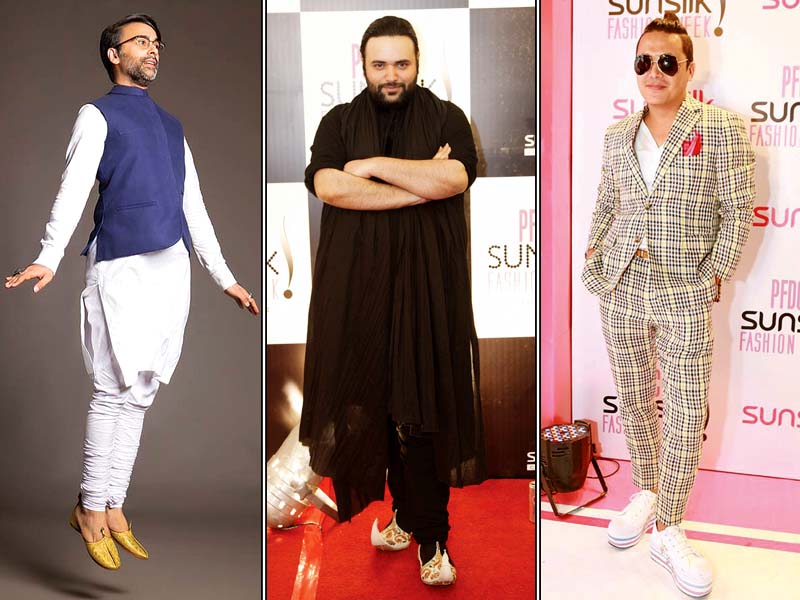 ---
Some of the leading men in our Fashion Industry have set themselves apart through their looks and ensembles. We look at three style-savvy men, Rehan Bashir, Fahad Hussayn and Mohsin Ali for a quick lesson in individual chutzpah! 

Recent fashion weeks in Pakistan have shown that men are stepping up their game in the wardrobe department and paying more attention to their sense of individuality. Menswear is still an upcoming sector in the fashion industry of Pakistan, and perhaps men stay away from dressing up in a manner that truly reflects their style due to the fear of being judged – cultural scrutiny can be a difficult experience.

One comes across many men dressed up expressively on the streets of New York, London, Tokyo, or any other cosmopolitan city. There is hope, though, that the trend to be bold is catching on, and thankfully for us some of the leading men in our fashion industry have set themselves apart through their looks and ensembles.


Rehan Bashir


Rehan Bashir is one of the three designers behind the House of Kamiar Rokni and has always stood out for his unique sense of style that focuses majorly on eastern wear. His shoe collection comprises an array of one-of-a-kind pieces collected from all over Pakistan, including khussay and chappals. This tillawala khussa is made by completely embroidering with a thin, golden thread over the entire shoe. Designs are embossed on them and in some cases the cobblers incorporate tassels and colourful beading to adorn the footwear. The best place to buy such shoes would be in Faisalabad, Bahawalpur and parts of interior Punjab, but if you are living in Lahore, then you can always head to Khussa Mahal in Liberty Market's famous Dupatta Galli. For the rest of his look, Rehan pairs a tang pyjama with a plain kurta and a simple waistcoat. To buy the complete, classical, eastern look head over to Bareeze Man or Shahnameh.


Fahad Hussayn


Fahd has always been a bold artist with his designs as well as his own sense of style. You usually see him dressed in black, which has become a part of his signature look. A black kurta and shalwar, usually paired with a black scarf, is what you will see him wear in his everyday life. To get this look, you need a plain black shalwar kameez that can be purchased from Amir Adnan and a long winter coat that can be draped over the shoulders. Lastly, you will need a pair of leather boots to tuck in the cuffs of the shalwar into.


Mohsin Ali


Mohsin Ali is the head of the design team at the powerhouse of Sana Safinaz. Mohsin worked with Republic for Omar Farooq before showcasing his own collections at fashion weeks, and has gone on record to say that a majority of his closet comprises suits from that fashion house. You can order a similar bespoke plaid suit from Republic by Omar Farooq, pair it up with a plain pink pocket square and a pair of white sneakers, and your look is complete.
COMMENTS
Comments are moderated and generally will be posted if they are on-topic and not abusive.
For more information, please see our Comments FAQ