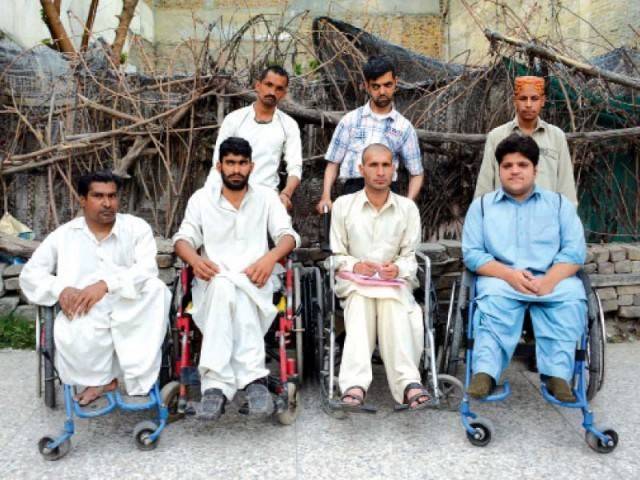 ---
PESHAWAR: The Khyber-pakhtunkhwa government has been requested to increase the number of employees at physiotherapy centres across Khyber-Pakhtunkhwa.

The request was made by Mehboobur Rehman, director of a project titled, 'Strengthening of rehabilitation services for physically disabled'. He was speaking at a workshop at Hayatabad Medical Complex on Tuesday.

K-P the only province in the country that offers physiotherapy services in all districts. However, the shortage of staff at these centres has created countless problems for people.

Around 20 physiotherapists, including 16 men and four women, have been offering services at nearly 20 centres across the province. Meanwhile, five other centres are being run by the technical staff. Rehman has pressed the Khyber-pakhtunkhwa government to increase the number of staff members to at least 50.

"If we have 50 staff members at the centres – and that too all physiotherapists – we will be in a better position to offer quality services to patients," he said. According to Rehman, all district headquarters hospitals were provided modern equipment and the staff at each centre offered services to at least 18 patients every day.

Few hands

Rehman maintained around 41,215 patients were offered services between December 2015 and March.

He added at least 2,000 patients received assistance at the centres established in the northern districts during the last six months.

"We need at least 32 more staff members with 21 female and nine male physiotherapists," he said. "The technical staff can do the work, but experts would be needed so that patients get quality service."

Minister for Health Shahram Khan Tarakai said life has become particularly difficult for patients suffering from disabilities due to the shortage of staff.




"Now, people from other districts do not need to visit Peshawar since the facility is available at their doorsteps," the minister said.

He assured the project management they will be provided whatever is needed.

Tarakai said the government was committed to change the old system not only to provide relief to patients but improve work from health experts, which is why they were offered incentives.

"It will time since this is not an easy task to abruptly replace a decades-old system with a new one," he said. "All those associated with the profession in any form must have to own the reforms."

Earlier, Dr Khalil, a physiotherapist based in Hayatabad Medical Complex stated such workshops were being conducted in 90 countries across the world.

He added this kind of rehabilitation included providing patients with health, educational and livelihood opportunities.

Khalil said the approach towards poverty alleviation had ignored the rights of patients.

Published in The Express Tribune, April 20th,  2016.