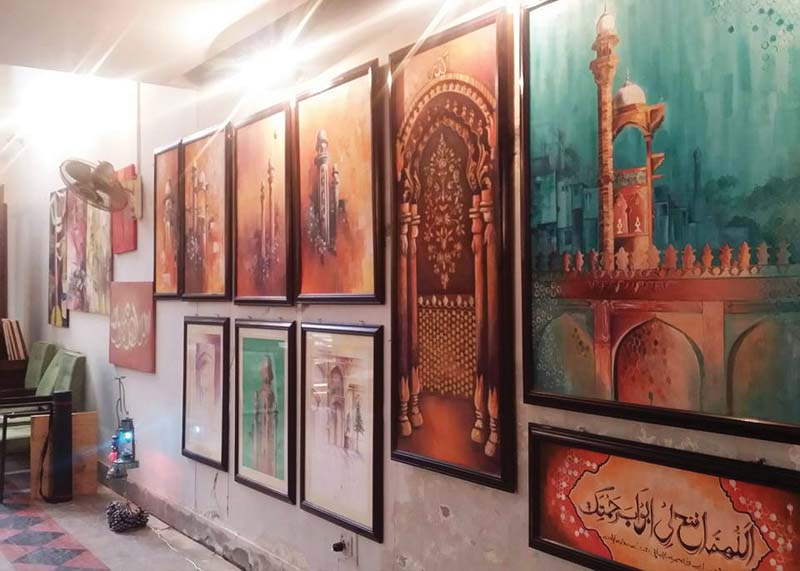 ---
PESHAWAR: Young artists got the chance to exhibit their paintings at a day-long exhibition under the auspices of the deputy commissioner.

A variety of artwork was on display at the event held at Shuhada-e-APS Library hall in the city on Tuesday. The purpose of the event was to motivate the youth and educate them on arts and crafts. A training workshop was also held to hone the skills of artists.




"We are thankful for such a platform on which we can exhibit our art," said Imran Khan, who showcased his latest oil work. He added there were few exhibitions in the city and even fewer galleries.

"It was a mesmerising display of passion, but it still failed to attract enough people," said the artist.  "There were portraits, landscapes and historical architecture painted in oil and rendered as sketches.".

Besides the paintings, senior photographer Fakhar Zaman Azer displayed his work through pictures taken as part of his lifetime obsession with the medium.

He portrayed different traditions, culture, old architecture and other importent aspects of the past.




"Art has the ability to link people and highlight social issues in almost endless ways," said Sadia, another artist.

She added, however, their work may not be at par with artists in other parts of the world. However, she stressed that talent existed which needed to be nurtured.

Published in The Express Tribune, April 20th,  2016.