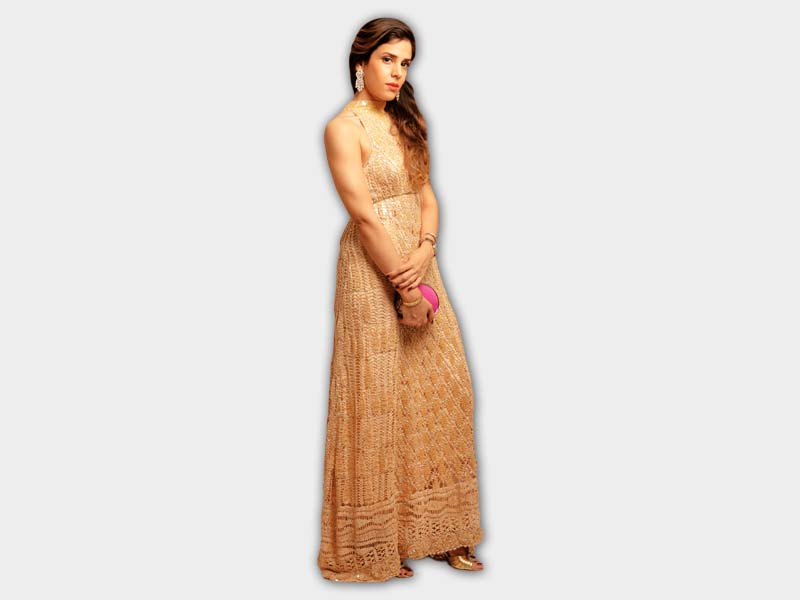 ---
Co-founder of the Ultimate Detox, Executive Director at Salina Cosmetics, Yogi and now also a mother, Salina talks to us about her style evolution

Understanding your body is the key to looking good and a trait found amongst all impeccably dressed fashionistas. While people shy away from talking about their bodies, these brave souls explain how they work their anatomies to their advantage




How would you describe your body type?

I'm lean but strong. I have broad shoulders and since I practice a lot of yoga, I have muscular and strong arms. I have a small waist and I've been blessed with womanly hips. So overall, I would say I'm an hourglass shape.

Has your body type changed over the last five years?

I've just had a baby, so my body has completely changed. I have gone from being lean and skinny to a bit more womanly, more rounded around the hips, thighs and chest.

How has your style changed over the years?

I've gone from being very girly to a bit more classic. I try to keep up with changing times, though I generally prefer classic pieces a bit more these days.  I try keeping the edginess alive, but I definitely see elegance in keeping it classy.




How do you dress your body according to your body type?

Since I love my shoulders, I always like to accentuate them. I enjoy wearing one-shoulder and off-the-shoulder tops. I also love belting my outfits.

In your opinion what is your most troublesome area?

My thighs and hips, and after the baby, its bye-bye belly!

In your opinion what is the biggest mistake a person can make while dressing here?

I would say, too many labels and trying too hard.




What silhouettes suit your body the most?

I love peplums, they accentuates my waist and hide those hips! I also love the way flared bottoms look.

What is the one piece of clothing that you shy away from wearing and why?

I definitely shy away from wearing anything that shows my belly. I have yet to complete the quest for six-pack abs.
COMMENTS
Comments are moderated and generally will be posted if they are on-topic and not abusive.
For more information, please see our Comments FAQ