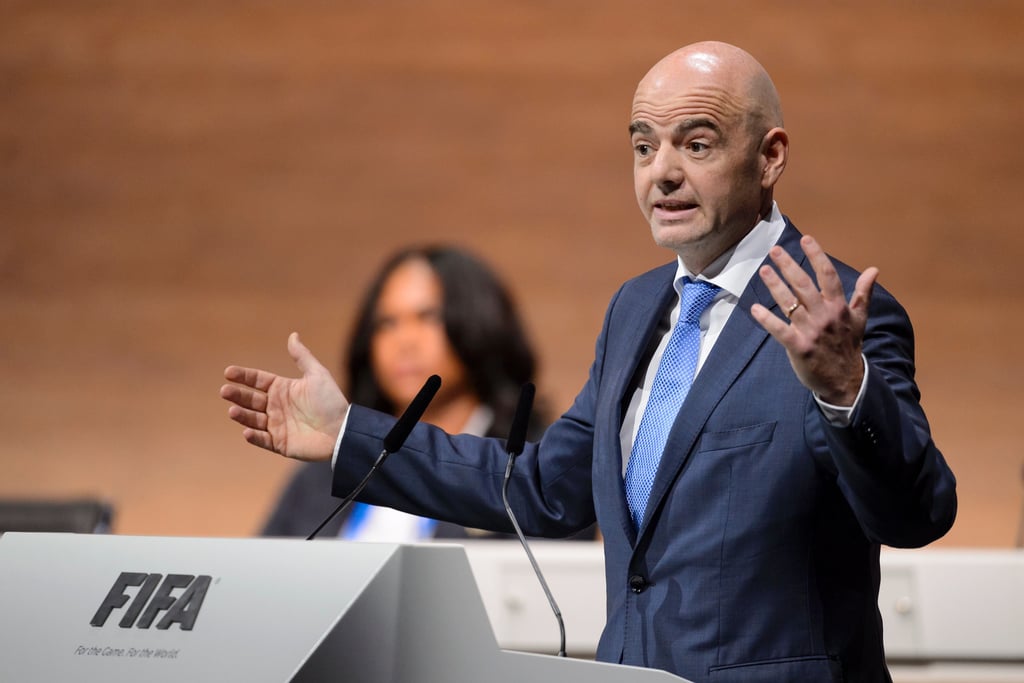 ---
MOSCOW: FIFA president Gianni Infantino on Tuesday expressed his satisfaction with Moscow's preparations for the 2018 World Cup during his first visit to Russia since being elected chief of world football's governing body.

"It is truly impressive, so impressive that I'd like to commend and congratulate already now in advance the (Moscow) mayor," Infantino told reporters at the Luzhniki Stadium, where construction work was in full swing.

"Inside you really feel the atmosphere of football, it's a football stadium," he said, adding that the Luzhniki was the "right venue" to host the World Cup final.

Infantino defends 40-team World Cup plan

Russian sports minister Vitaly Mutko, who also serves as the head of the country's football federation, added that the preparations for the competition were going according to plan.

"We're satisfied with the course of the preparations," state news agency TASS quoted Mutko as saying at a meeting of the upper house of Russia's parliament on Tuesday.

"Everyone can see what is under construction and where," he added.

"Of course there are problems too."

Gianni Infantino wins FIFA presidency

Mutko added that President Vladimir Putin was personally overseeing the preparations for the World Cup.

"Once every three months I send a written report to the President," he said.

A major part of the preparations for the World Cup in 2018 involves building a string of new stadiums or refurbishing existing ones across the country.

Russia will host the 2018 World Cup at 12 venues in 11 cities including Moscow, Saint Petersburg, Kazan and Sochi.
COMMENTS
Comments are moderated and generally will be posted if they are on-topic and not abusive.
For more information, please see our Comments FAQ