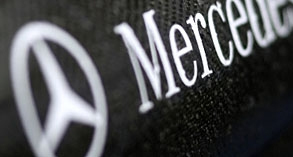 ---
LAHORE: The Punjab chief minister's secretariat directed the finance department to release Rs3.9 million as a supplementary grant to repair a bullet proof vehicle deployed for use by the Chief Justice of Pakistan.

In March 2009 the Punjab government had inducted a bullet-proof Mercedes Benz S 600 L into the CJ's fleet of cars, to be used by him during his visits to the province. Later, it was placed at the disposal of the CJ's protocol for permanent use. The car's petrol is provided by the Punjab government, and a chauffeur is employed to drive the limousine.

The CM secretariat had asked the finance department to allow for an advance payment made to Dewan Motors, a local car company, for the car's repair. The finance department had observed that the request should be endorsed by the Services and General Administration department (S&GAD) since it was the car's custodian. The motor transport pool of the CM's secretariat submitted a request worth Rs3.9 million to the chief minister for approval. After this, the secretariat directed the finance department to make the payment to Dewan Motors.

An S&GAD official said that the amount for repair was more than Rs 3 million; therefore a summary was sent to the CM for approval. Former Punjab chief minister Chaudhry Pervaiz Elahi had imported eight bullet proof cars worth Rs150 million in June 2005 - one Mercedes Benz S 600 L, a Mercedes Benz G 500 Jeep, two BMW 760 Li cars and four Toyota Land Cruisers.

These vehicles were bought for the use by VVIPs including the president, prime minister, chief justices, chief ministers, governors and visiting foreign dignitaries. The Punjab government initially put five of these eight vehicles up for sale during the governments 'austerity' drive in October 2008, but later retained them for security reasons.

When the vehicles were given up under the austerity drive, one had been gifted to the NWFP government and one was being used by the prime minister's wife. One car was being used by the principal secretary to the Punjab Governor and is now part of the Governor House fleet. The other two were being used by VVIPs in the federal government or foreign dignitaries when they visit Lahore.
COMMENTS
Comments are moderated and generally will be posted if they are on-topic and not abusive.
For more information, please see our Comments FAQ