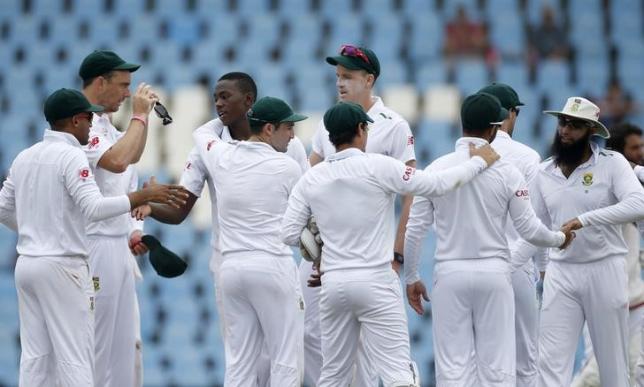 ---
MELBOURNE, AUSTRALIA: South Africa are reluctant to play a day-night test during their tour of Australia as they have no experience with the pink ball, the Proteas' players association chief has said.

South Africa will tour Australia in a three-test series in the home summer and Cricket Australia announced last year that they wanted one of the fixtures to be a day-night match.

Australia hosted New Zealand in the first day-night test in November and while the match drew huge crowds and big television audiences players on both sides complained that the ball was hard to see at times.

Australia to play pink-ball Tests against South Africa, Pakistan - report

The pink ball has been developed for day-night test cricket, replacing the traditional red ball which becomes too difficult for batsmen to see after dark.

"Our players are not in favour of playing the game under those conditions," South African players' association Chief Executive Tony Irish told The Australian newspaper.

"The main reason is we feel disadvantaged. Not one of our players who will compete in that test has played test match cricket, or any cricket, with a pink ball.

"The reluctance to play is a sign of how much importance the South African players place on the series against Australia," Irish added.

McCullum falls as Voges puts Australia in control

New Zealand players had similar misgivings about last year's fixture in Adelaide but were given a A$1 million ($777,000) sweetener by Cricket Australia to commit.

Organisers hailed the test a success, despite Australia wrapping up victory in three days. Adelaide tests are traditionally well supported by local fans and interstate visitors but the total attendance of 123,000 was a record in the city for a non-Ashes fixture.

Australia, who have also used the pink ball in domestic Sheffield Shield matches, host Pakistan in a three-test series in the coming home summer, with a match at Brisbane's Gabba ground tipped to be played under lights.

Cricket Australia will announce their summer schedule on Wednesday and declined to comment on South Africa's reservations about the pink ball.