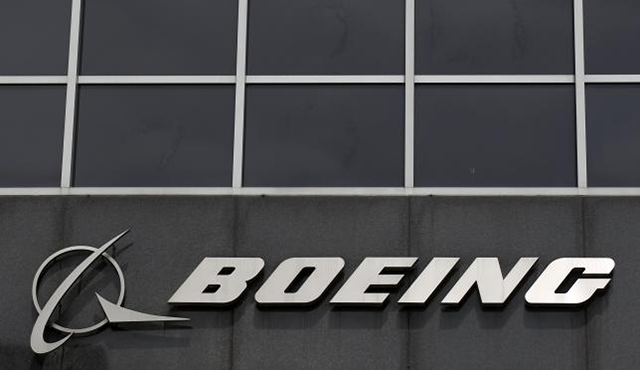 ---
WASHINGTON: The US government is poised to approve two long-delayed sales of Boeing Co fighter jets to Qatar and Kuwait, and could announce the multibillion-dollar deals during President Barack Obama's visit to the Gulf this week, according to two sources familiar with the matter.

Both deals have been stalled amid concerns raised by Israel that equipment sent to Gulf states could fall into the wrong hands and be used against it, and by the Obama administration's broader decision-making on military aid to the Gulf.

US approves $3.2 billion sale of Boeing P-8A patrol planes to UK

However, the Pentagon and the State Department both have signed off on the sale of some 36 F-15 fighter jets to Qatar and 24 F/A-18E/F Super Hornets to Kuwait, both built by Boeing. The White House is expected to follow suit shortly.

The sale to Kuwait is worth about $3 billion and the one to Qatar is probably close to $4 billion, sources familiar with the matter said.

"The last hurdle now is getting approval from the National Security Council and the White House," said one of the sources.

The Pentagon had no immediate comment.

A senior Obama administration official said it was the administration's policy not to comment on potential arm sales until it has formally notified Congress of an intent to sell something.

But, the official said, the United States is committed to the security and stability of the Gulf region and defense sales "fit into the overall US regional diplomatic strategy."

Expected approval of the fighter jet sales comes as the White House seeks to shore up relations with Gulf allies as they increase their military capabilities amid growing fears that Washington is drawing closer to Iran in the aftermath of the nuclear deal with that country.

Senior US officials, including Navy Secretary Ray Mabus have publicly urged approval of the weapons sales, which will help maintain production of the fourth-generation Boeing fighter jets, while the newer and more advanced Lockheed Martin Corp F-35 fighter jet enters service in coming years.

One senior US defense official said the Pentagon is keen to see the Boeing F-15 and F/A-18 production lines in St. Louis continue and does not want to "foreclose any options on fourth-generation aircraft at this point."

Boeing already is spending "hundreds of millions" of dollars to buy long-lead materials such as titanium to prepare for a possible Kuwaiti order for F/A-18E/F Super Hornets and a separate US Navy order for 12 jets put on the service's "unfunded priorities" list submitted to Congress.

Boeing expects Kuwait jet sale soon, oil price hitting some deals

The Navy is hoping that Congress will provide the funding to pay for the Boeing jets in fiscal 2017, although the planes were not included in its base budget request. It already has earmarked funding for more F/A-18E/F jets in fiscal 2018.

A larger concern now is the Boeing F-15 line, which is set to end in 2019 after Boeing completes work on a large order for Saudi Arabia, unless a follow-on order is approved.
COMMENTS
Comments are moderated and generally will be posted if they are on-topic and not abusive.
For more information, please see our Comments FAQ