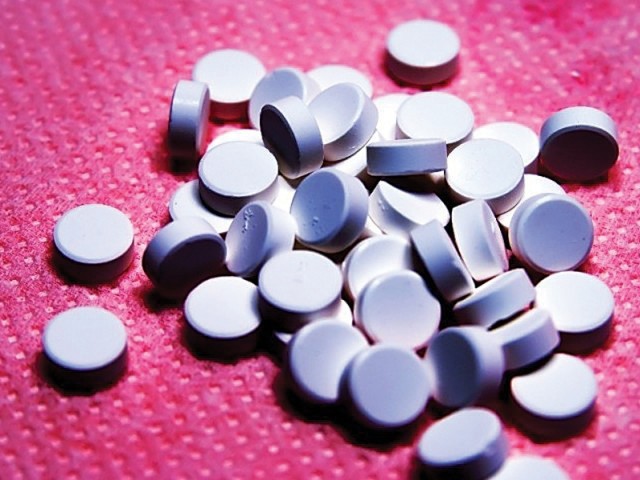 ---
ISLAMABAD: Viagra, unarguably one of Pakistan's favourite illegal imported drugs, has stood out as the leading catch—in terms of quantity—of the Federal Investigation Agency (FIA) during several raids it conducted against spurious/smuggled drugs over the past six months.

The FIA conducted as many as 50 raids over the last six months for the recovery of smuggled/spurious drugs in the country and most of the medicines it recovered were related to erectile dysfunction (ED) issues.

Pakistan's fake drugs markets sell medicines made of poison and brick dust: report

Senator Tahir Hussain Mashhadi had questioned Minister for Interior and Narcotics Control, Chaudhry Nisar, about the number of raids conducted by FIA for the recovery of smuggled/spurious drugs over the last six months.

According to the reply submitted by the interior ministry to the Senate secretariat, most of these drugs were recovered by the FIA Sindh Zone, Karachi, while the FIA Punjab Zone recovered the least quantity. According to the figures submitted, the FIA Punjab Zone, Lahore, recovered only 65 injections of unregistered Depo-Provera of USAID, besides recovering 1,000 bottles of spurious syrup Citralka and Lysovit of Pfizer company.

The FIA, Islamabad Zone recovered five creams of Delay Cream, two packs each of Maxman capsules and Hitman-Hot, 100 tablets of Rozy Night, 10 packets of Vega tablets, 10 packets of Rozy Night Tablets, 10 bottles of Viagra MMC, four bottles Reman's Delay Spray and two packets of Viagra. Vebaby tablet is the only single catch of the FIA Islamabad of the smuggled medicines that do not fall in the category of drugs used to treat erectile dysfunction.

FIA Khyber Pakhtunkhwa (K-P), Peshawar, recovered around 45 smuggled drugs which are used to treat various issues including the ED while FIA Balochistan Zone Quetta recovered around 55 smuggled drugs.

Penegra tablets, Delay Spray OK, Delay Gel for men, Cobra Cream, Love Power, Hot Butterfly, MenGel, Tightening Sex Appeal Gel, Men Spray BSK 154, Viga 100,000 Spray Extra Stronger Delay and many others have their names on the recovery list of drugs of FIA.

According to the response submitted by Chaudhry Nisar, FIA is playing a key role in curbing the menace of spurious drugs.

Published in The Express Tribune, April 19th,  2016.
COMMENTS (4)
Comments are moderated and generally will be posted if they are on-topic and not abusive.
For more information, please see our Comments FAQ