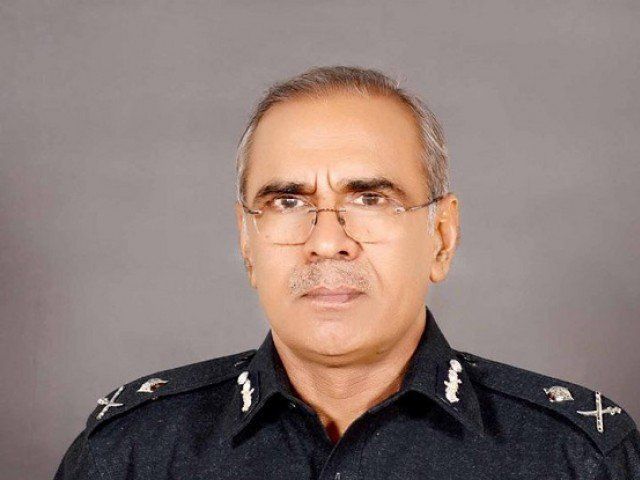 ---
RAWALPINDI:



The widow of a labourer, who had allegedly been tortured to death by four policemen last year, has approached the Punjab inspector-general (IG) to issue suspension order of the accused to initiate a 'fair investigation'.




Sabiha Bibi, the widow of Abdul Haq, who was allegedly shot dead by four Saddar Bairuni policemen on July 3, 2015, lodged a complaint with the IG office in Lahore stating that the accused policemen killed her husband in custody but later staged a 'fake encounter' to cover up the incident.

The complainant has demanded of the top cop to issue suspension of Sadar Bairuni Police Station Inspector Yar Muhammad and three sub-inspectors Khalil Bhatti, Raja Ammad, and Jahangir Bhatti to initiate a fair inquiry into the killing.

Jamrud Khan, the father of the widow, told The Express Tribune said that they had to approach the IG as police high-ups in Rawalpindi were not ready to suspend the four accused.

On April 7, the Lahore High Court Rawalpindi bench directed the police to register a murder case against four policemen. Khan said that the police registered the murder case on April 14, as, according to him, the local police were not ready to listen to them.

Khan said that IG office has assured them that their application would be forwarded to the city police officer (CPO) Rawalpindi for necessary action.

He said that they doubt that the local police would not investigate the case transparently. "If the accused policemen are not suspended, they would try to influence the investigation," he claimed.

Sabiha Bibi alleged that the police arrested her husband on June 6, 2015, falsely implicating him in a robbery case following a burglary at the house of Saith Azam, a local PML-N leader, and killing Azam's son during the robbery. She further alleged that the police tortured her husband and shot him dead in a 'fake encounter' on Girja Road.

When contacted, Regional Police Officer Wisal Fakhar Sultan Raja said that the case was related to the district police and the CPO was the 'relevant person' to discuss the issue. CPO Abbasi, however, could not be contacted on his cell phone despite repeated attempts.

A senior police officer on the condition of anonymity said that the police would first hold an inquiry and if they found the accused policemen involved in the murder, they would be suspended.

When asked why the police did not challenge the LHC's order for registration of the case, the police officer said that the police had decided to register the case and start investigation.

Published in The Express Tribune, April 19th, 2016.
COMMENTS
Comments are moderated and generally will be posted if they are on-topic and not abusive.
For more information, please see our Comments FAQ